Ismail Farid Eid Kurta Shalwar Designs are classic and elegant. Which all boys need to wear on this Eid Ul Fitr check out the complete catalog and find your favorite dress form.
Ismail Farid is a big name in Pakistani fashion industry. Because of his work on man kurta shalwar which is the most chosen dress form on special occasions like Eid.
Eid is the perfect time to try some traditional fashion styles and for man there aren't many choices just kurta shalwar dresses of different designs. Some will be simple and plain and some will be with printed designs. Whereas woman collections are based on different dress forms including modern and traditional dresses. But man's collections are only related to kurta shalwar and shalwar kameez dresses.
Eid is not far away just a month and a half left you must have already searching for Eid dresses. In Pakistani fashion industry there are not much man brands mostly brands are producing woman dresses. But there are quite a few and they are best at their work Ismail Farid is one of them and today we are going to see his latest collection.
Ismail Farid Kurta Shalwar Designs
Almost every man oriented brand have launched their eid dresses in the form of kurta shalwar each of them have their own significance and style. Although they will look similar but have difference in quality of fabrics and designs and Ismail Farid is on top when it comes to quality.
Ismail Farid shalwar kameez dresses last long. Because of their quality and work done on the dresses. These kurta shalwar have classic plain designs which is what most men prefers on festive occasions like Eid.
You will get all the colors of summer like black, white, off-white, yellow, sky blue and other lighter shades which will make your Eid dressing more impressive.
These kurta shalwar dresses are not completely plain they have some design work around the neckline. Some have around the buttons area it will be on you which design you prefer.
Ismail Farid Kurta Shalwar Designs are designed in a way to make you feel fabolous and comfortable that's why these are designed in soft fabrics.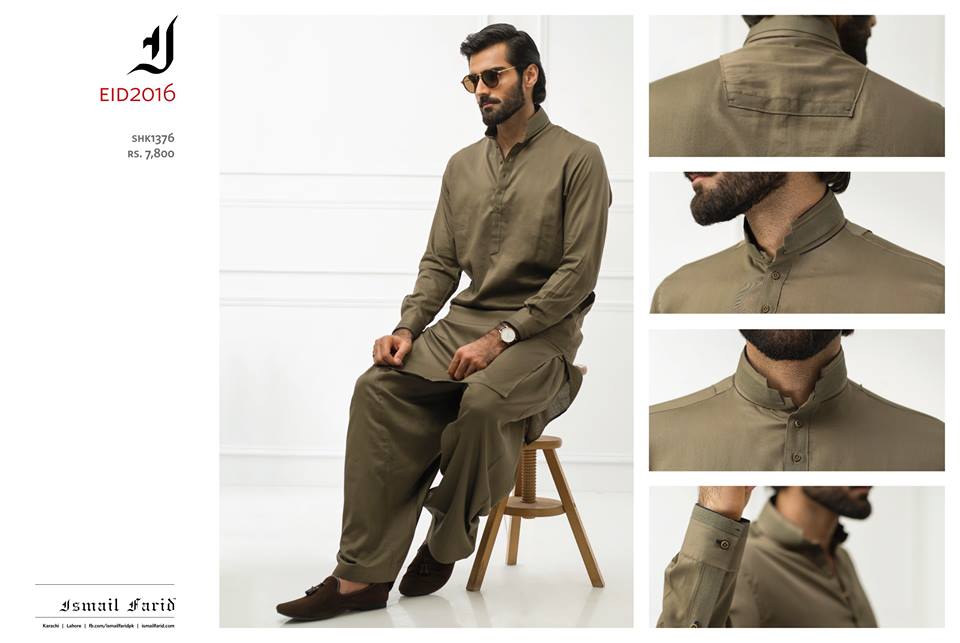 Plain designs are always preffered on kurta shalwar dresses because these types of designs makes a man sober and shows his stylish personality.
Ismail Farid Eid Kurta Shalwar dresses suits on both young and older men because of the designs and quality work on them you can wear them after Eid on social gatherings or even on wedding events also.
See More:-Eid Teens Kurta Collection