Eid Teens Kurta Collection is not different from Eid Kurta Shalwar. Which was launched recently just some colors which suit teen boys are included in this collection.
Junaid Jamshed J. brand is launched more Eid collections than any other brand this season and mostly they are launched Kurta Shalwar dress which men need to wear during the festive season.
For the whole year, we didn't see much kurta shalwar collections launched by J. and other brands but this season J. is launched couple of different type of kurta shalwar dresses for boys.
Eid Teens Kurta Collection
Just some days back J. launched Eid Kurta Shalwar which had elegant and stylish designs for every man. But today our post is about another collection they launched recently. They known as Eid Teens Kurta Collection which is based on colors which are loved by teen boys.
Although there is not much difference in designs have the same type of design and printed work and plain designs. Just colors are different which suits young boys. Another collection is an overall collection launched for every age group but this one is specially launched for younger boys.
Summer Season Eid Kurta Shalwar Collection
In teenage boys like to try different funky colors and awkward colors. Which look best to them but as an adult, it will look awkward like wearing a dark purple in the summer season. Because at teenage no one cares what type of color. They are wearing they just want to be happy and celebrate the occasion in their own way.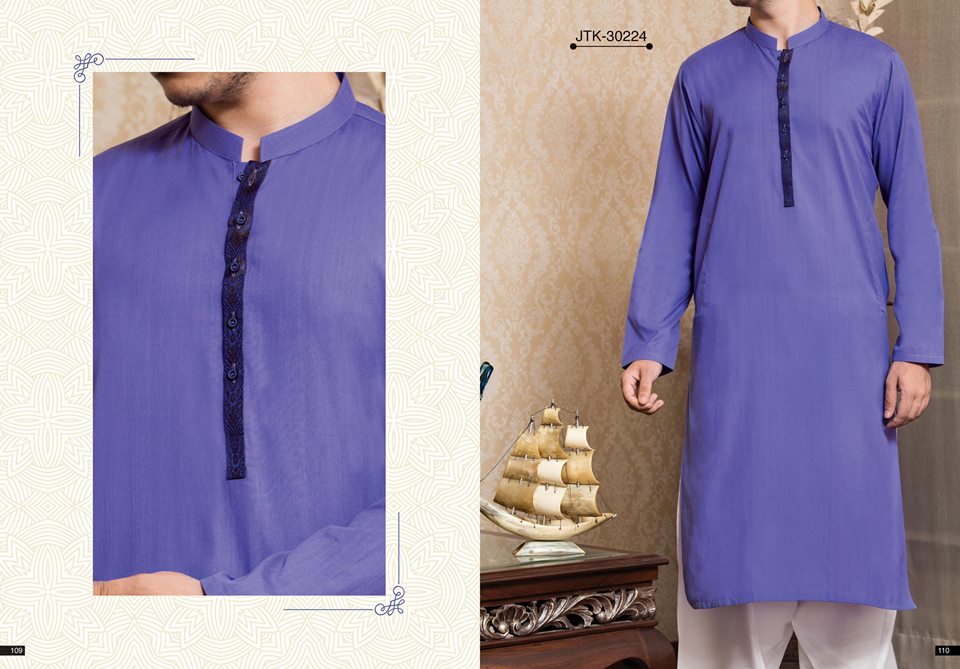 J. have included those colors with their famous designs and soft fabrics. That are easy to wear during the extremely hot summer we are witnessing nowadays. To kill the summer heat and enjoy the festive occasion of Eid you need to wear soft fabrics. Which are stylish and makes you feel comfy which is what Eid Teens Kurta Collection is about.
Price range is lesser than the other collection you can buy kurtas at a rate between 1-6 thousand rupees. Designs are simple yet stylish making your festive occasion wearing traditional as you want. So let's enjoy the Eid Teens Kurta Collection from the following image gallery.
If you are looking to buy these kurtas log onto an official web of Junaid Jamshed.Keep following Fashionvilas on Facebook and Twitter to remain up to date to the latest fashion updates.
See More:-Junaid Jamshed Eid Waistcoat