Nishat Linen Luxury Formal Wear is a bit different from other formal wear launches by Nishat Linen. Because it is for the Eid occasion and Ramadan Aftaar parties.
Nishat Linen is a big textile brand in Pakistan having collections of every type and every category. They are one of the top selling brands in Pakistan because of their style and designs.
This summer like every other brand NL has also launched a couple of collections in modern and traditional styles. But their most important work comes. When Eid days are near because every woman will be going for Eid shopping. It will buy only those dresses which have some type of luxury elements which NL have it in their latest collection.
Nishat Linen Luxury Formal Wear
This collection is classy & elegant with jeweled embroidery which is seen on bridal formal wear. But the brand has introduced those types of designs for the single woman. So they can enjoy festive occasions like Eid in a more fashionable way.
Dresses are ready made so now you don't have to worry about how to stitch. Where to find the best tailor just buy according to your size. Color combinations are mixed with golden and light colors. Because brand wanted jeweled work to be prominent more golden and light yellow colors are seen.
Dress types are 3 pcs with different types of trousers and shalwars giving. You a choice of wearing any of the lower clothing pieces you like.
When it comes to luxury expectations are high. Because it's the brand best work in the formal category and luxury shalwar kameez dresses are always special. Because the woman needs some dresses to look stylish for the festive season which includes whole month of Ramdan and then Eid.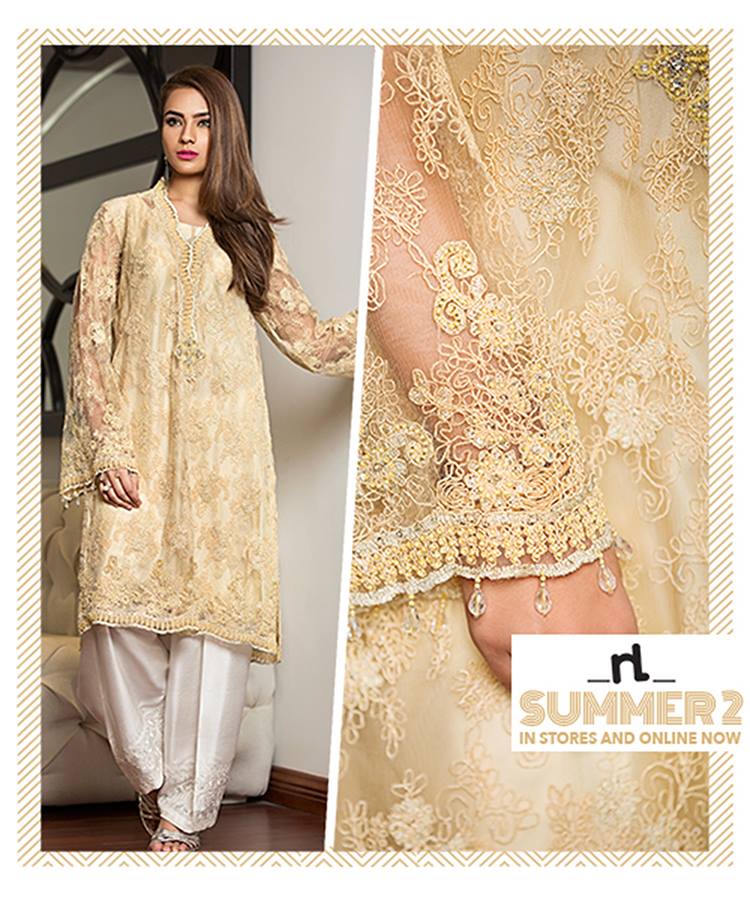 This luxury collection is not like other luxury collections launched recently. Because other brands have put a lot of stuff like beads and rhinestones which are seen in less quantity making this collection simple formal wear rather than luxury formal wear.
Festive Season Linen Luxury Formal Collection
But because it's the festive season there will be lot's of formal wear's in simple and luxury forms. Which will be launching often giving you an opportunity to choose dresses according to your fashion taste.
NL is one of the best brands when it comes to prints and printed work on Nishat Linen Luxury Formal Wear is different in each dress because most of the work is based on jeweled embroidery which is not seen in their everyday collections.
So sit back, and enjoy the Nishat Linen Luxury Formal Wear from the gallery. If you are looking to buy these dresses online then log onto an official web of Nishat Linen.
See More:-EId Fashion Ideas & Tips