Junaid Jamshed Eid Waistcoat Collection have the elegance and style. That you need to wear this festive season see what type of new designs are launches by J. this time.
J. Junaid Jamshed is one of the best traditional dress brands. Whose collections are mostly worn during the festive occasions because of perfect traditional designs every person is looking to wear.
They are one of those brands which produced dresses for every person in the family it's a complete family brand. You don't have to go anywhere else and find a different brand when shopping for Eid. Because under one roof you will get dresses of children, woman, and men.
Junaid Jamshed Eid Waistcoat Collection
Waistcoats are worn during some special event. It can be in winter or summer these traditional coats are worn on shalwar kameez of any season fabrics will vary season wise. For winter thick fabrics are uses to protect your from cold and give you stylish look at the same time.
Waistcoats are not much worn in summer. Because of hot weather they are only worn during some special occasion like Eid or wedding. Brands like J. have summer waistcoats which are specially designes to keep you comfortable during the hot season so you can wear these easily.
J. Eid Clothing
When it comes to Eid J. is one of the best brands to look for Eid dresses and other accessories. Because they design everything according to the trend and demand of the customers. For a woman, there are lot's of brands producing Eid dresses. But for men, there are not much only some who are famous in their work and J. is one of them.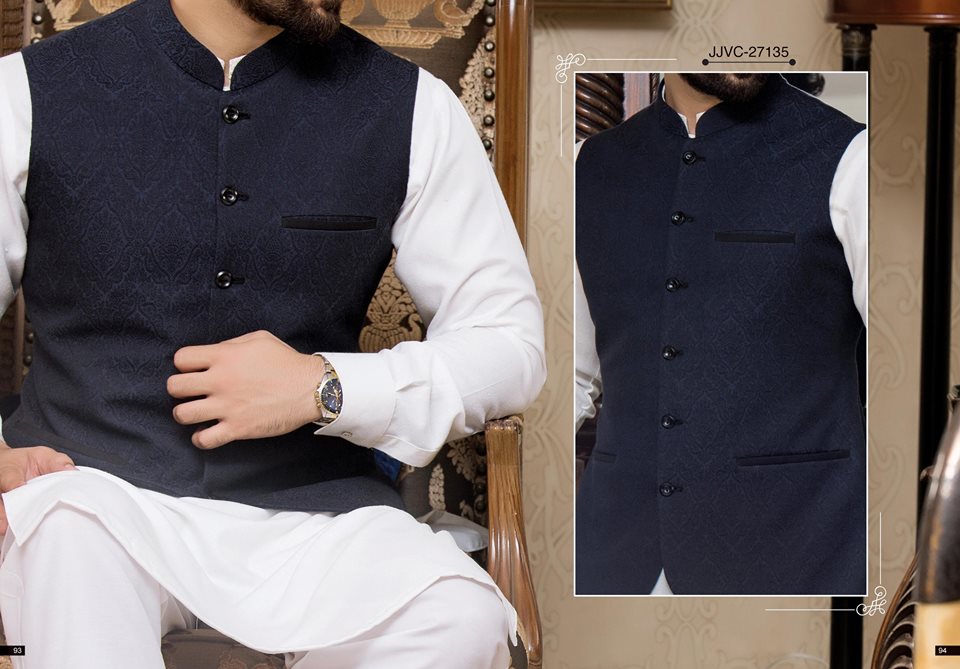 Junaid Jamshed's Eid dresses are famous because of their colors and look for both man and woman.On Eid boys usually, prefer traditional shalwar kurta to showcase their style in a traditional way.
Waistcoats a must have for Eid
If you want to add more charm to your kurta shalwar dress then wear waistcoat these are must have for the festive occasions like Eid and J. has some new exciting designs for you that will grab your attention.
The latest waistcoat collection has many new colors and prints some of these are available in plain designs while mostly are in some kind of printed work.You can wear these on plain kurta shalwar or embroidered one but it is better to wear on the plain dress to add more style to it because embroidered kurta shalwar already has the style they don't require waistcoats.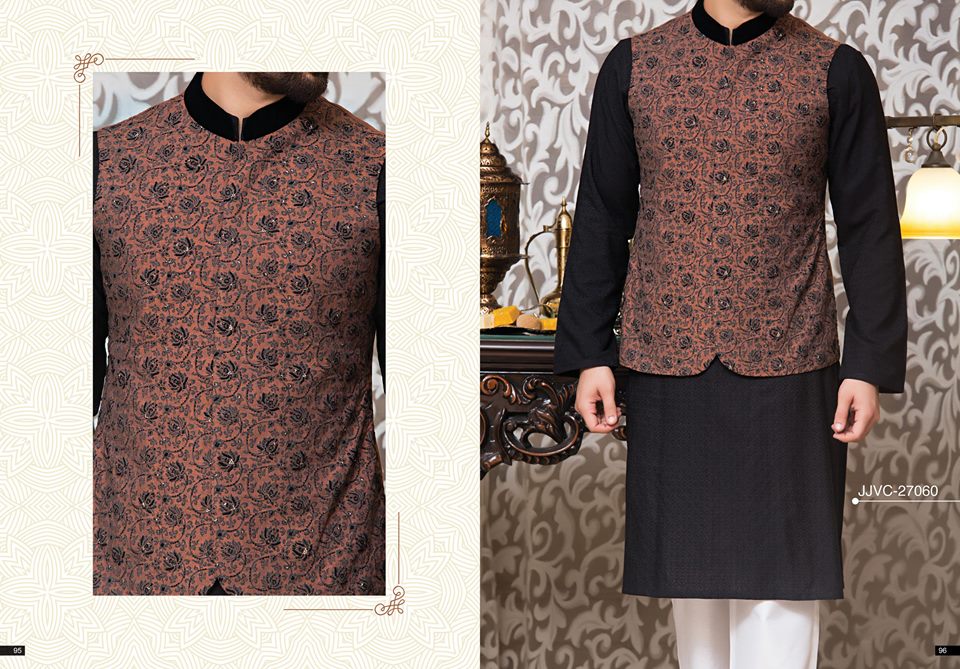 But to wear a waistcoat always wear plain kurta shalwar inside because on the front you are wearing a beautiful printed designed waistcoats which are enough to give you the style you don't need anything extra.
Besides pattern design and cut work are also different for each waistcoat of this Eid collection to give more choice to waistcoat lovers.These are available at a price range of 5-9 thousand rupees each waistcoat is available at different rates if you want to buy online log onto Junaid Jamshed web and order your favorite Junaid Jamshed Eid Waistcoat Collection.
See More:-Edenrobe Festive Waistcaots