Leather jackets are a must for every motorcycle fanatic. They all require fancy leather jackets with embellishments on them. Moreover, for better grip and to beat the cold weather, it is a must that they all wear gloves too. This would help them to keep their hands warm and to also get a better grip of the handles to avoid any accidents.
Leather jackets for motorcyclists come in a variety of different fabrics and textiles one can choose from depending upon their liking. For the ones who want more long-lasting and better quality jackets. There are jackets made out of buffalo, cowhide, genuine and real leather to give a more luxurious look to the overall attire here are other jackets also available made out of faux leather or denim leather in a variety of styles.
Mostly, high-quality and original leather is preferred by motorcyclists. This is because not only it will last for much longer. But real leather becomes more flexible and loose with time giving it a much more structured shape and a better look.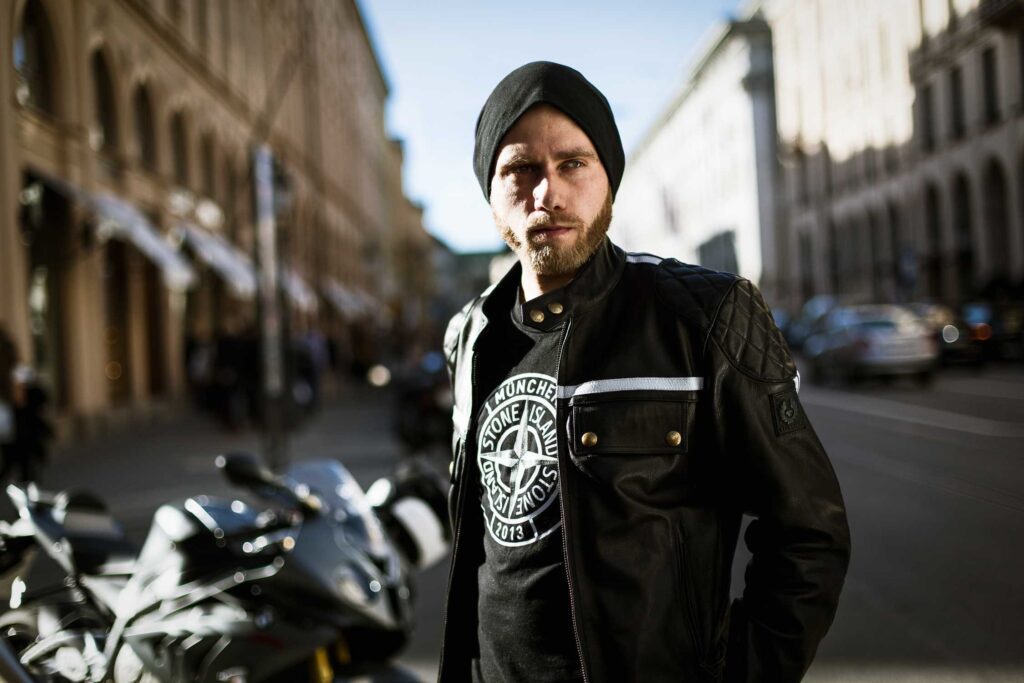 Variety of clothing articles
Apart from jackets, there are many other pieces of clothing one can also choose from. The most dominant design liked by bikers is different types of skulls printe or embossed on leather clothing. This varies from skulls on accessories such as leather boots, gloves, and belts to clothing items. Such as skull leather jackets to meet the needs of all the customers out there.
Various colors of leather are also available to design your desired article of clothing. These leathers can be dye naturally or artificially depending upon the required tone of color. The most commonly used color of leather is brown. However, many people like their leather to be colore white, black, red, or purple too. These choices and trends have been becoming more interesting as time is going on.
Moreover, different finishes are also available to choose from. One can have naturally textured leather, matte-finished leather, or patent leather used in the article of clothing they require. Patent leather is mostly used in shoes and satchel bags carried by the bikers.
Leather type suited to different weather conditions
Being a biker, one has to face different weather situations as there is no rook on motorbikes that would protect the rider from rain, storm, or sunlight. Hence the leather jacks, shoes, and gloves available for such bikers can be made in weather friendly way too. Moreover, thin leather is also available to protect you from harsh sunburns while keeping you cool from the heat.
These jackets and other clothing articles are not only available for men rather these are available for women as well who keep a keen eye on the motorcycling industry. Skull design provides the best options to choose from for both genders as these are mostly unisex.
The only difference is the measurements which can be tailor-made to every person's body type regardless of gender. All of these products are available in the most high-quality leather so that not only the design requirements of everyone are catere rather all the bikers get a clothing item that is durable and suffices for the value of money