The fragrance has the ability to significantly change our moods and feelings. Scented Candles are an excellent way to enjoy the sensorial benefits of perfume, and for the first time in Pakistan. You will sample a wide variety of Yankee Candles. Visit a candle store and try some of our top suggestions:
Lavender: Calming
You may have learned how lavender is incredibly calming and how to do it when you're feeling especially nervous. Can significantly reduce tension. Yankee Candle's Lavender Lemon scented candle is a good one. It has a powdery new mix of citrusy lemon citrus and sweet lavender flowers that is clean and welcoming.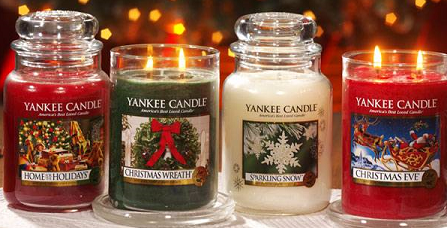 Jasmine: Energizing
The properties of a jasmine flower are very noticeable. When used in candles, the sweet note of jasmine has proved to be incredibly beneficial in circumstances. Where you can become extremely nervous or overwhelmed and need to improve the mood. With this candle, you can relieve stress, mental and physical exhaustion. This puts you in a good frame of mind throughout the day.
Citrus: Joyful
It's no wonder that citrusy aromas are recharging and soothing for the soul like no other. Simply smelling a bowl of oranges and grapefruits will immediately revitalize you. Citrus also controls hormone levels, which aids in the treatment of depression. Yankee candles lemon and orange candle smell energize the mood during the day, making you feel more happy, optimistic, alive, and happier.
Orange scents, on the other hand. Encourage meditation and they are ideal for when you are running or practicing yoga and simply want a delicious fragrance to pass by you in order to provide a relaxed atmosphere. If you have a particular memory associated with a fruity smell. This works much better. Because it will remind you of that good thought from your experience and still clearing your mind of any unpleasant feelings that might have been in your mind all day.
Cinnamon: Soothing
Have you ever had one of those days when it's difficult to concentrate on specific things and you simply can't seem to resist procrastinating? Then this candle was made just for you. The smell of cinnamon has always been said to be a perfect way to assist with your memory and concentration. Because it not only de-stresses you but also raises your mental alertness. Cinnamon scented candles often provide such a cozy and welcoming atmosphere that you want to keep the candle burning all year.
Vanilla: Comfort
Vanilla scented candles have received a lot of attention in recent years. Many of its beneficial properties were previously overlooked, but many people are now understanding how vanilla scented candles are beneficial to both the mind and the body. Whether you or someone dear to you enjoys the aroma of vanilla in your baked goods, this smell is ideal for you. Vanilla's healing scent has been said to have a tremendous effect on moods, helping you to relax both mentally and physically. Give this candle to someone next to you that you believe enjoys vanilla and watch their face light up with delight.