Applying false thick eyelashes every day can be quite a hassle and can cost you so much time. Not to mention the pain of having eyelash glue stuck in your eyes forever and then having to deal with removing while pulling out your own natural lashes along with it as well.
You can also get an eyelash extension but not every day may be able to afford it and its maintenance cost is also a lot. On top of all this, be it false lashes or eyelash extensions, both cause severe damage and thinning in your natural and original eyelashes.
Grow Your Own Lashes
What can be done though to grow your own lashes to be thicker? There were so many products in the market out there to help you grow your lashes, from serums to oils but not everyone is sure about which one to choose or which one is least likely to cause them an allergic reaction.
In times like these, it is best to stick to an all-natural DIY option. It is going to save you from the hassle of going to the market and searching for the right product while also side by side saving you a lot of money.
DIY Method Products
Now let's get to how you can work on this DIY method. You will need a few products. Take ¼ cup of coconut oil and castor oil each. Mix that with one Vitamin E capsule. Combine all of these things with a spoolie or a Q-tip and store it in a small reusable jar.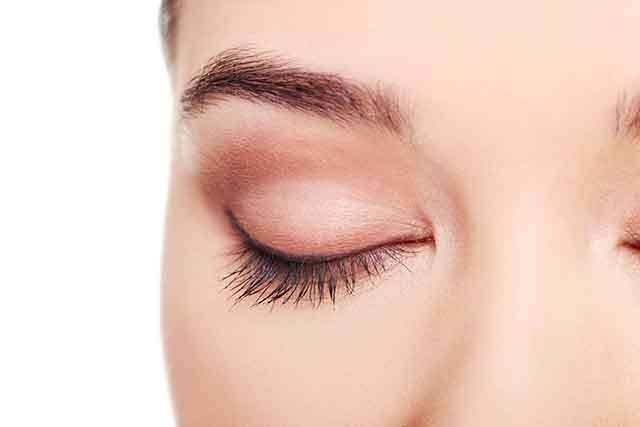 These ingredients are extremely hydrating and will help moisturize your lashes and eyelids to promote the growth of new hair while protecting and nourishing your existing lashes.
Apply your DIY serum onto your lashes and lash line every night before sleeping with the help of either a spoolie, Q-tip, or a thin eyeliner brush. Make sure that the serum does not go into your eyes as that may cause discomfort while sleeping.
See More:-Eye Makeup Tutorial For Fall Season Styling
DIY treatments are all-natural and free of any stimulators or trigger chemicals that help speed up the process to give instant results hence it may take you a couple of months to see some visible results but the results are all going to be worth it because it is going to be a safe and long-lasting process.