Woolen shawls collection is specially designed for this foggy cold season by Almirah the fabric is so soft which can be worn along with any of your traditional dress.
Winter shawls are always shown with shalwar kameez dress in the pix but you can wear these on pent shirts also to make it something different in style.But these woolen shawls collection is specially for this cold and foggy season you can wear it on your any of winter shalwar suits while going to wedding or on some special events.
There are two types of most used fabric in shawls that are liked by women pashmina and woolen both are warm materials that will keep your body warm.The designers have classically crafted with modern day patterns with the startling mixtures of wintry colours like crimson, Black, White, Sea green, Brown, coffee, Chocolate, Maroon, Cream and Sky Blue.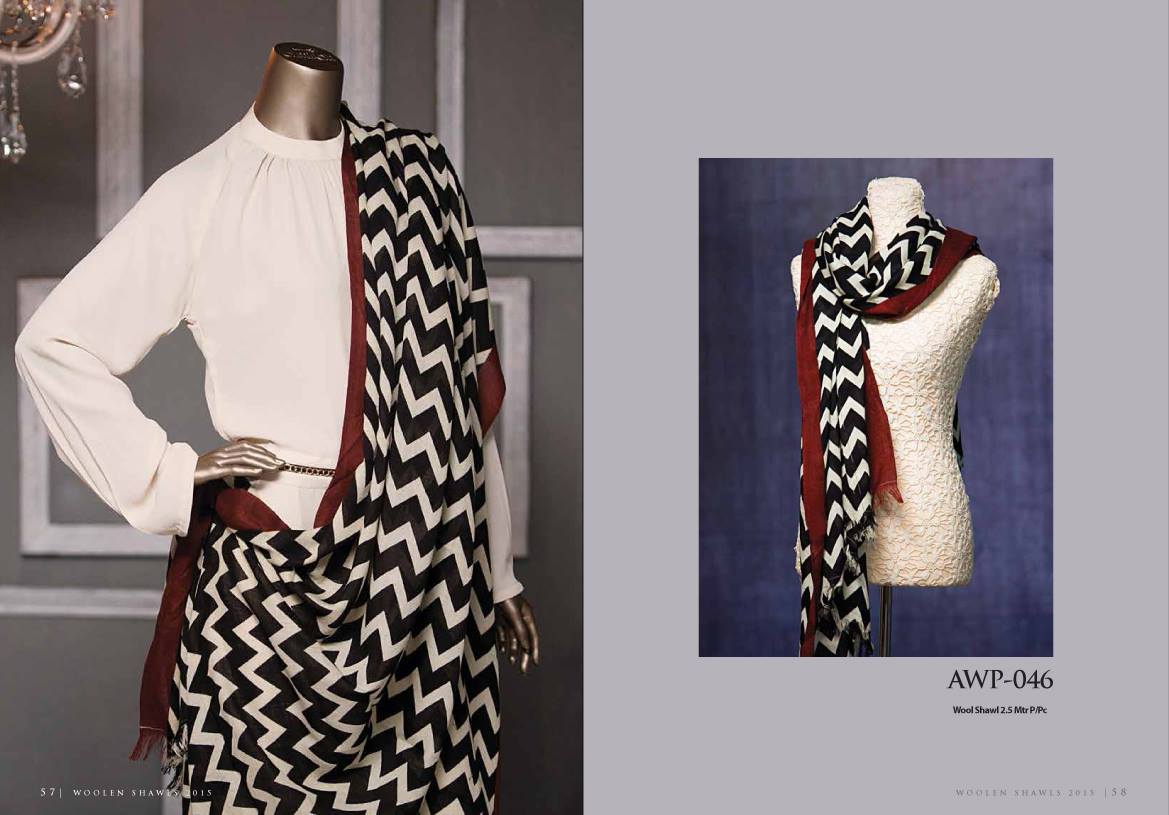 These shawls has artistically crafted in attractive and attention-grabbing prints of geometrical, floral, leafs, zigzag and botanic patterns, these stylish shawls has further wrapped with matching and distinction patterns on the border, all these shawls are good to increase your personality in elegant and fabulous mode.
Winter Shawls Collections 
Almirah has primarily made these shawls to preserve you heat in dependent manner in this cold weather, you're going to find many fantastic patterns in these beautiful shawls these patterns are crafted in such potential that each age group of women and girls can also wear these shawls on some special occasions.
Almirah Winter Collections 
Almirah have crafted these shawls within the hotter fabric of Woolen, this is the most used and warmer material, which is best to wear within the cold days.The size of each shawl on this collection is 2.5 meter long.See all of these designs in Woolen Shawls Collection image gallery below and look at some of the beautiful designs in shawls.