Spring Summer Stitched Tunics Collection is the second part of the brand's spring summer kurtis collection check more spring colors on these tunics.
Threadz brand launched another collection for the spring and summer season in the form of Spring Summer Stitched Tunics Collection this collection have more beautiful prints then they used ever.Some floral prints are also used to make the designs according to the spring and summer time.
Still its cold winter in some cities of Pakistan and in some parts of the country flowers are blooming and sun is going on high temp.Pakistan have different kinds of weather in all parts of the country people wear according to their local atmosphere environment.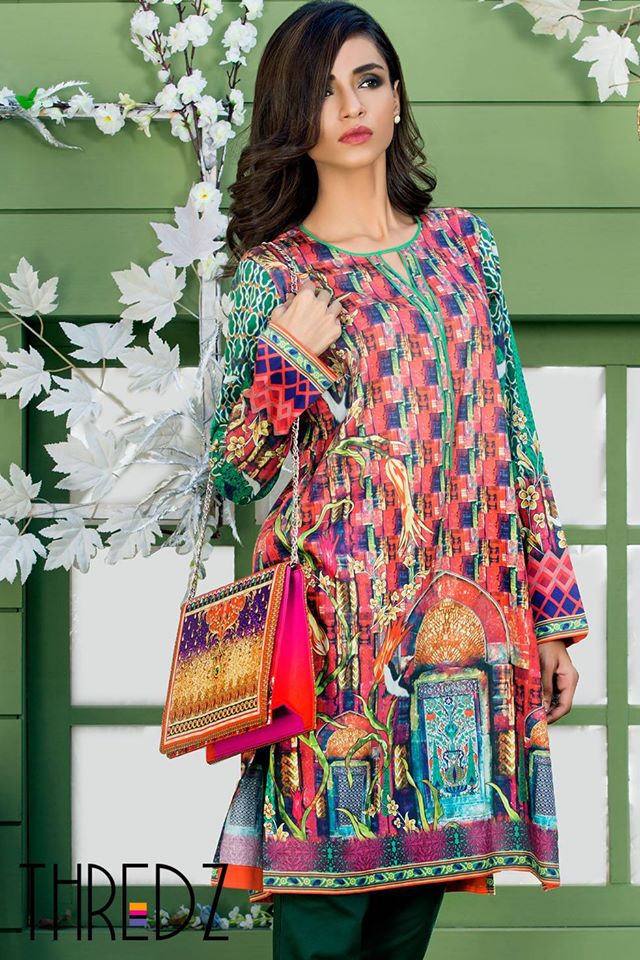 Spring and summer days are much longer in the country so clothing launched in this season can be worn for long time.Many brand's have already started their spring/summer campaign some of the collections have already been posted on fashionvilas.com.
All the spring/summer collection can be search by the given term look for the google custom search above and search different types of collections that already are in the market.No matter what your fashion taste is this tunics collection will be loved by all.
Tunics or kurtis are worn by teenage and young women in Pakistan and even some working women loves to wear these dresses.In India kurtis are also famous but have different designs that you see in the Pakistani markets.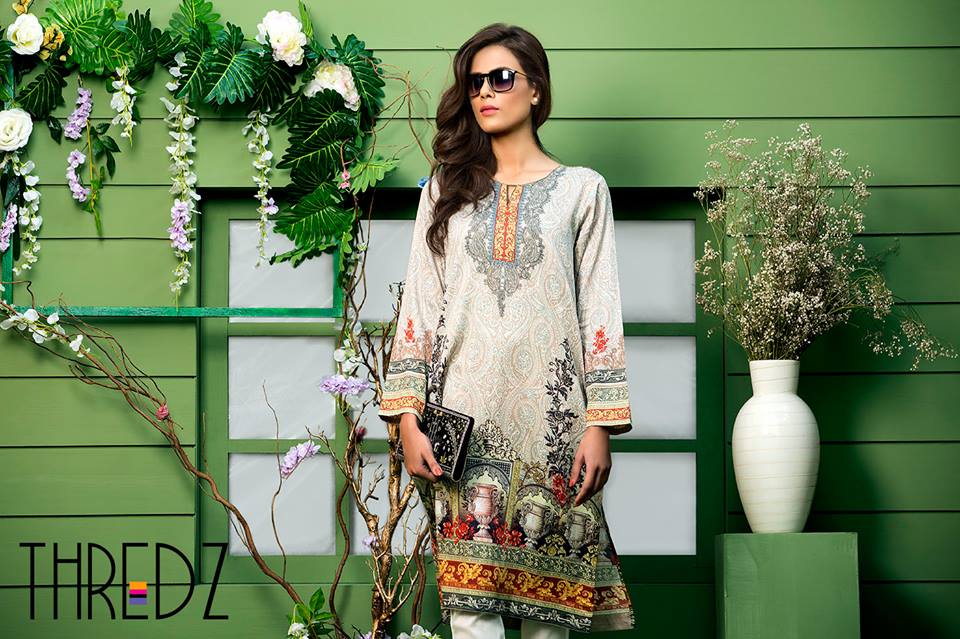 Name of the dress can be same but designs and styles are always different Pakistani kurtis are more into printed and color forms that what Threadz brand have always done.Their previous collections are also in the same designs we have covered their previous collection in the form of Digital Printed Kurtis.
If you want to look stylish and attractive in the traditional Pakistani style then Spring Summer Stitched Tunics Collection is for you lets check all the designs.
See More:-Velvet Embroidered Dresses