Qalamkar Luxury Winter Dresses will take you to the next level in style. Because of beautiful embroidered patterns and design. That can be worn for any special occasion.
Qalamkar is a new brand launch some time ago and got initial success. Because of their modern colorful shalwar kameez designs. Luxury Festive Eid Lawn is one of their best works seens. This year it had everything from luxury elements to modern designs and traditional touch.
Now it's the winter season fabrics is changes and its the season of events. Where the most woman will be attending the wedding ceremonies and other social gatherings. That's why every brand is concentrating on launching a glamorous collection. So you can wear them anywhere during this winter season.
Qalamkar Luxury Winter Dresses Glamorous Collection

Qalamkar has once again stunned everyone with their winter designs. Because Qalamkar Luxury Winter Dresses Glamorous Collection is a piece of art. Every little-detailed work has been done with great care you can see the design patterns on shirts. Each dress has its own unique pattern which will make you stand out.
These embroidered shirts have been designed with most colorful elements available and designers have embellished them at the back of the shirts so your overall look can be colorful.
These luxury dresses have patches work too which will help you to boost your style in any event of this winter season.
Each dress has a unique name which reflects its design and artwork origin.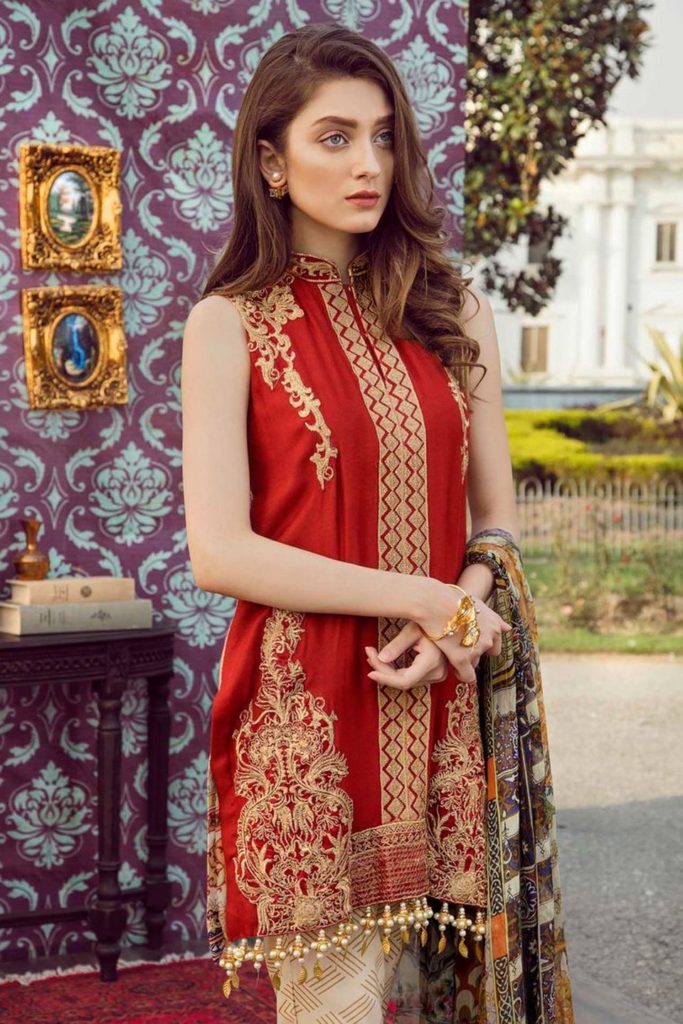 Dress Names
Artemis
Kumari
Doyenne
Rhiannon
It's a beautiful digital prints modern day shalwar kameez collection which will enhance your personality and take out the diva hiding inside you.
Qalamkar has also included shawls with dupattas so you can wear Qalamkar Luxury Winter Dresses Glamorous Collection at night events especially on weddings.
Because of the colors and patterns of Qalamkar Luxury Winter Dresses Glamorous Collection we would suggest you should wear to the wedding night events. There are a lot of different colorful shades available which will add colors to your dressing.
This season winter is filled with colors like our previous post-Alkaram Winter 3 Piece Collection Qalamkar's latest winter collection is also in vibrant bright colors. Brands have taken a new step this season by launching colorful dresses for the events whereas only dark colors were launch in recent years.
Qalamkar Luxury Winter Dresses Glamorous Collection is available on all leading stores and the online web of Qalamkar so what you are waiting for! see all the designs below and shop now.