Qalamkar Luxury Festive Eid Lawn is second lawn festive season collection from the brands. This one is more formal and luxury designs to make woman stylish and attractive on this Eid.
Qalamkar has launched two back to back lawn collections both of them are different in designs and styles one is basic lawn. Which does not have any fancy and luxury elements. Which you saw in Qalamkar Eid Lawn Collection post the current post is about the luxury formal designs launched by the brand.
Since 2015 Qalamkar brand is launching beautiful lawn dresses in the form of shalwar kameez and modern dresses. Their collections have variety and choices for everyone. Because they include so many different designs that there will be something for everyone.
Qalamkar Luxury Festive Eid Lawn
Luxury festive season dresses are now available in so many forms and designs for different fashionistas. There are plenty of designs available in the markets now that can fill your wardrobe. If you are looking to buy some traditional dresses. That have elegance and modern touch with luxury elements and should be in comfy fabrics then Qalamkar Festive Eid Lawn is for you.
This season designers and brands. Which were unknown to the general public because they are new and didn't get much exposure have launched modern lawn you can see Anaya Eid Luxury Lawn and Crimson Eid Lawn posts to see what other new brands are producing using the lawn fabric.
In Qalamkar Festive Eid Lawn Dresses you will see Sajjal Ali and she has done a fabulous job by wearing these beautiful lawn dresses.
Features of Qalamkar Luxury Eid Lawn
Sleeve cut designs
Front and back embroidery
Printed designs on trousers
Sleeveless and with sleeves tops
Net dupattas
Short and knee length long tops
Cardigan style thin upper top
Embroidered tops and trousers
Short trousers and bell bottom style trousers
Floral prints on some tops
Let's see the Qalamkar Luxury Eid Lawn Dresses: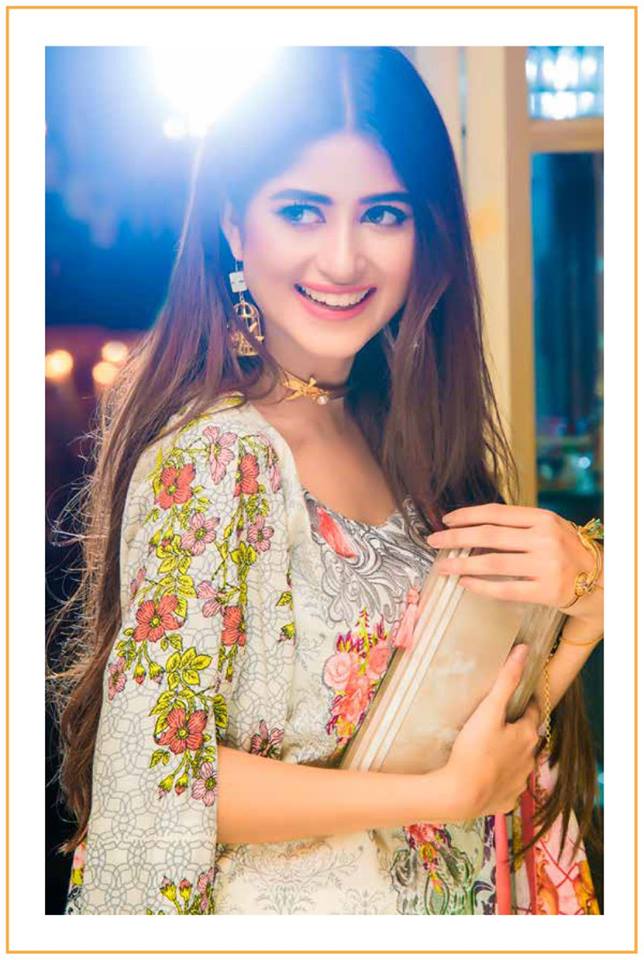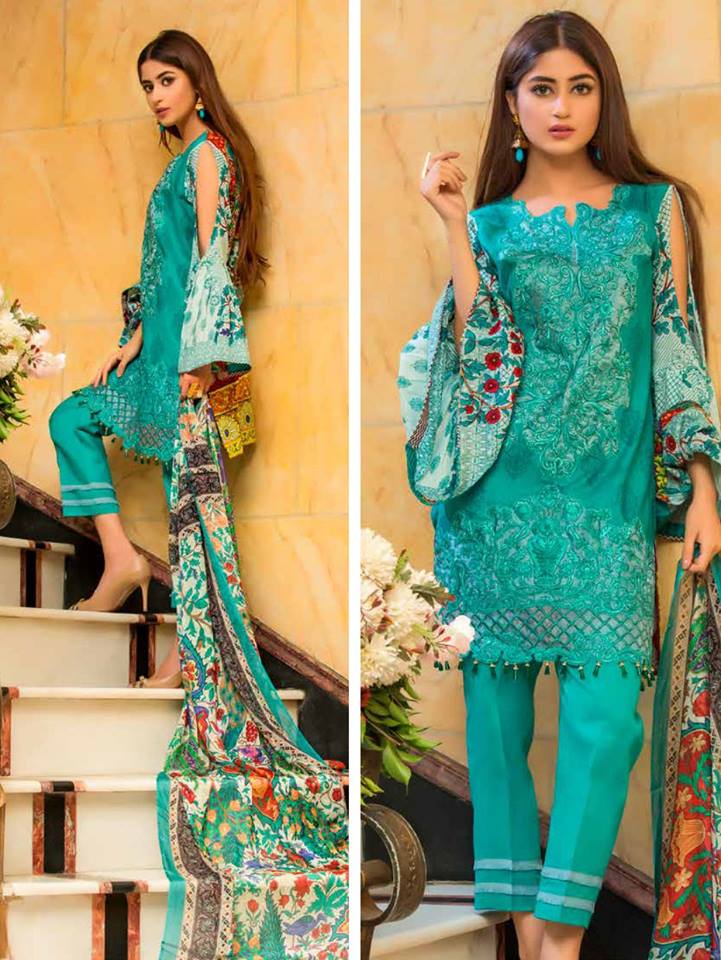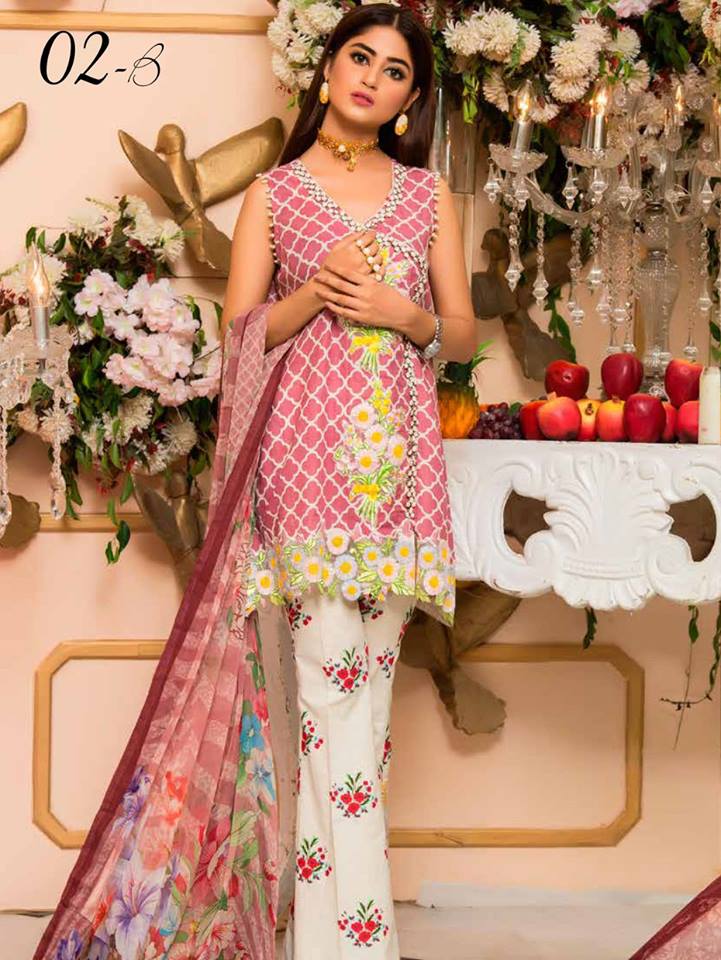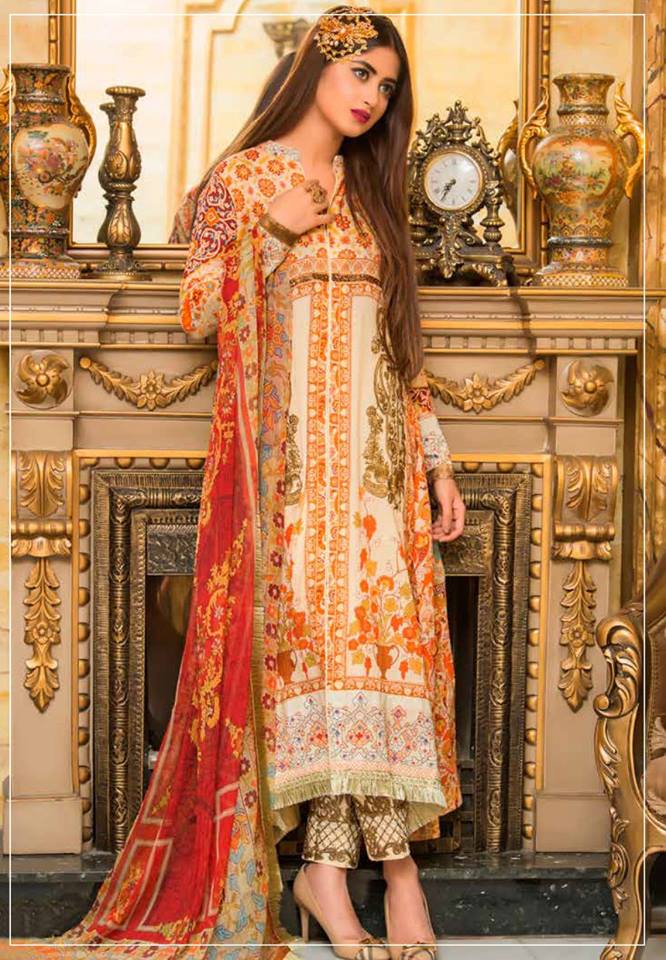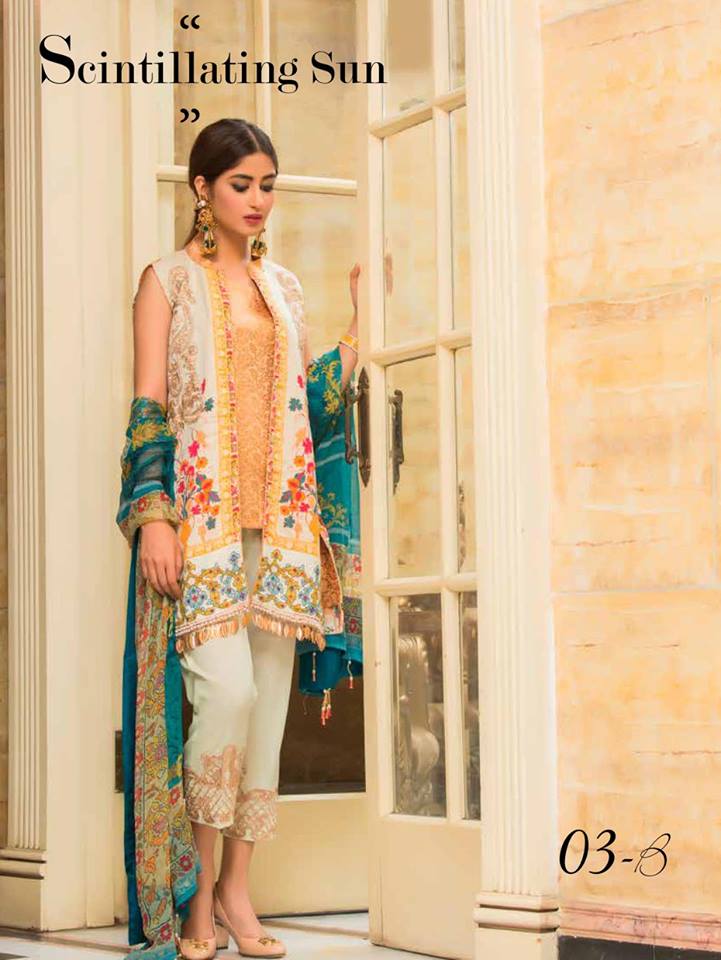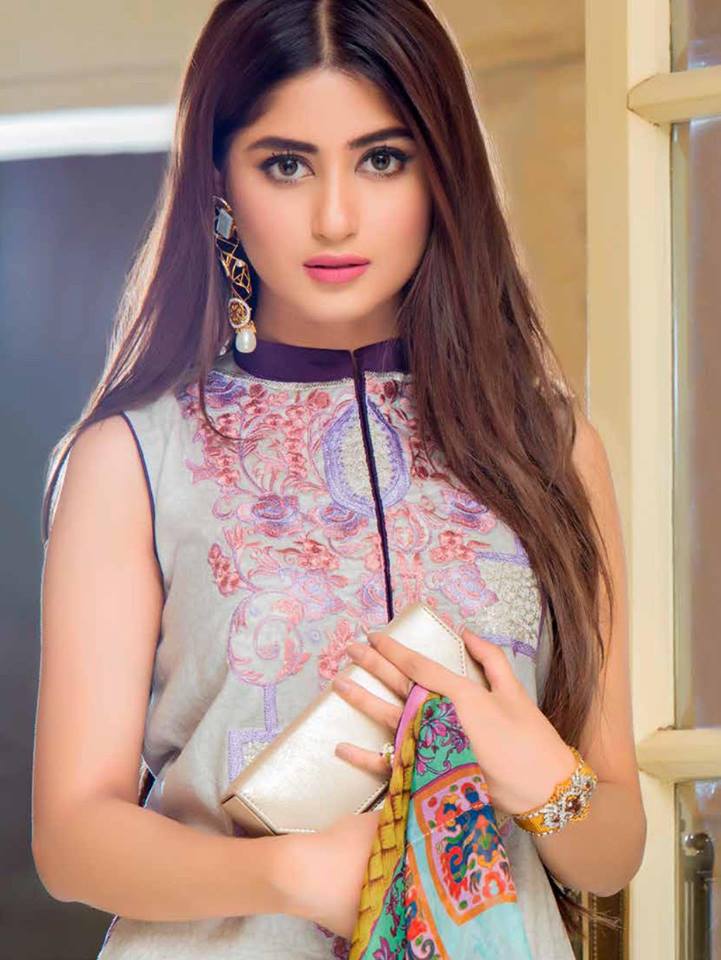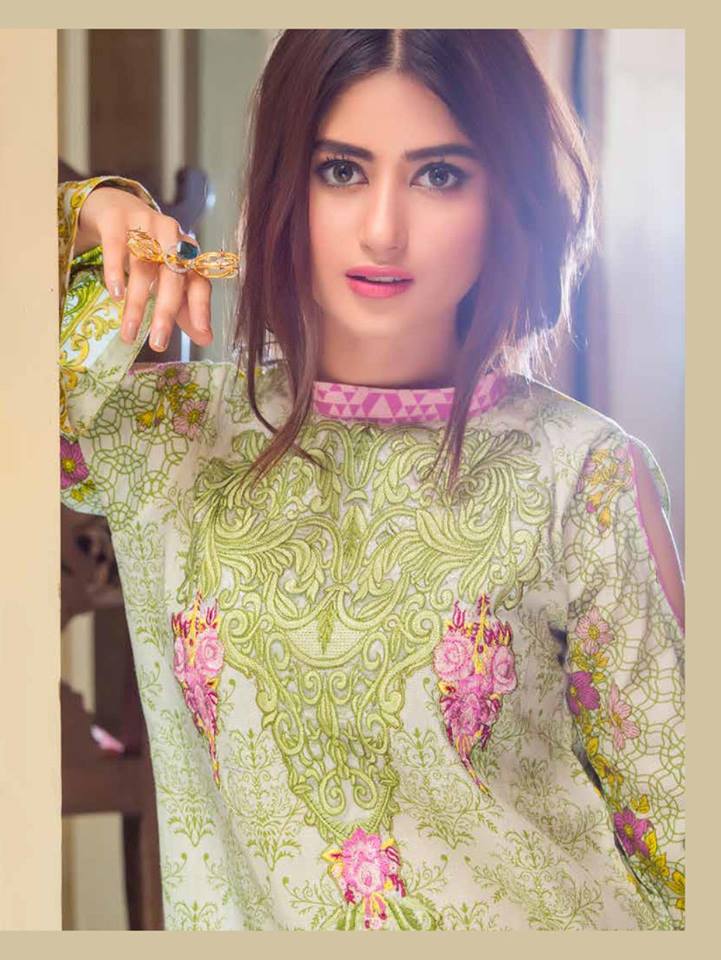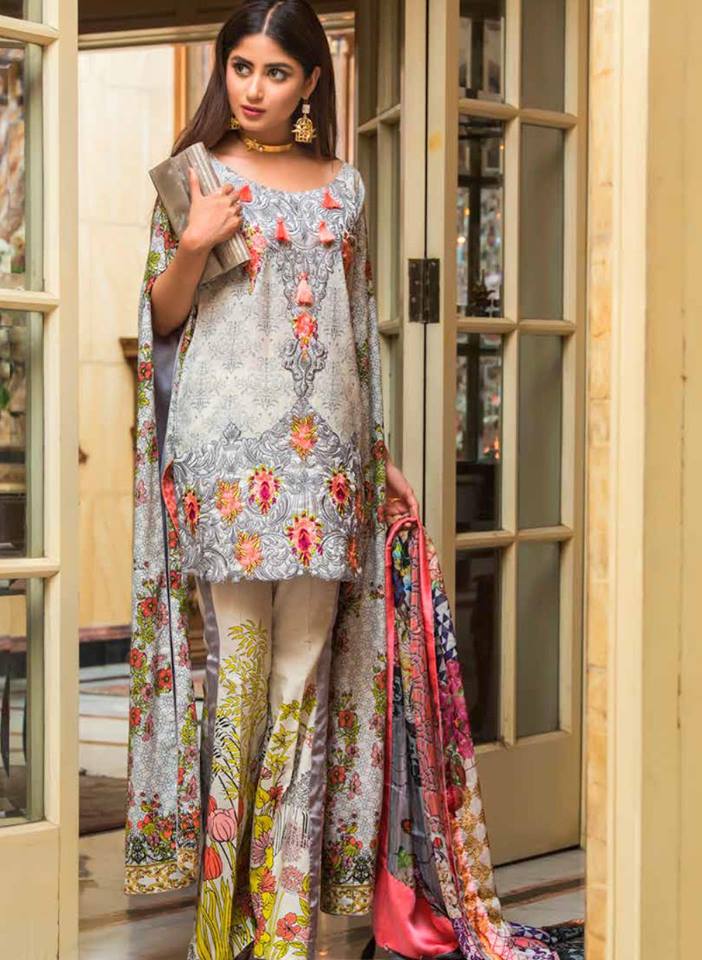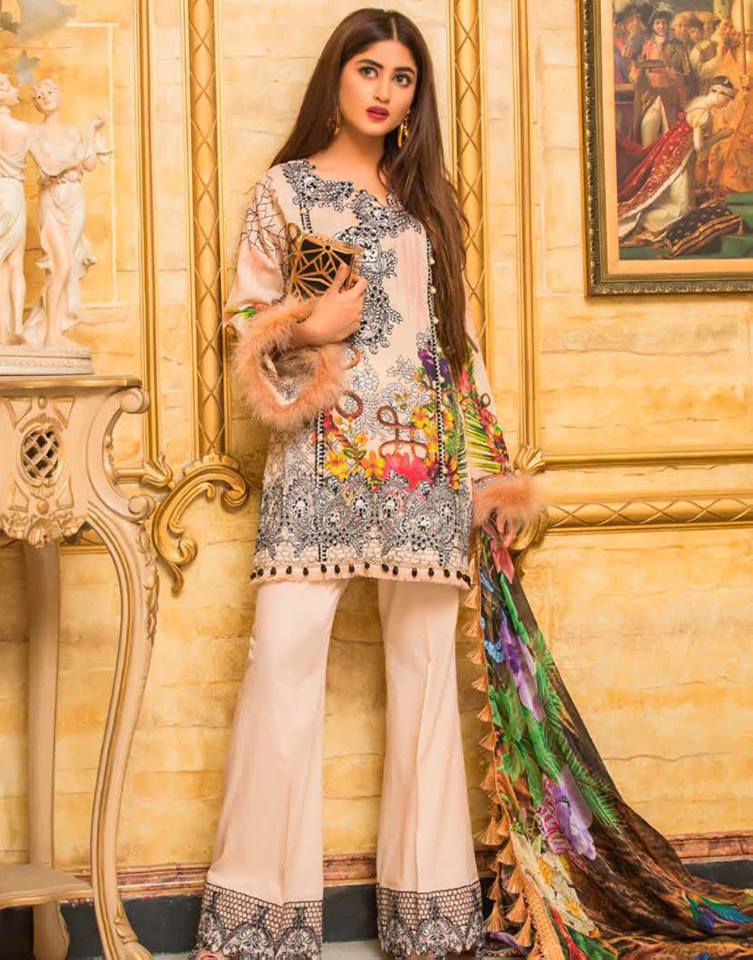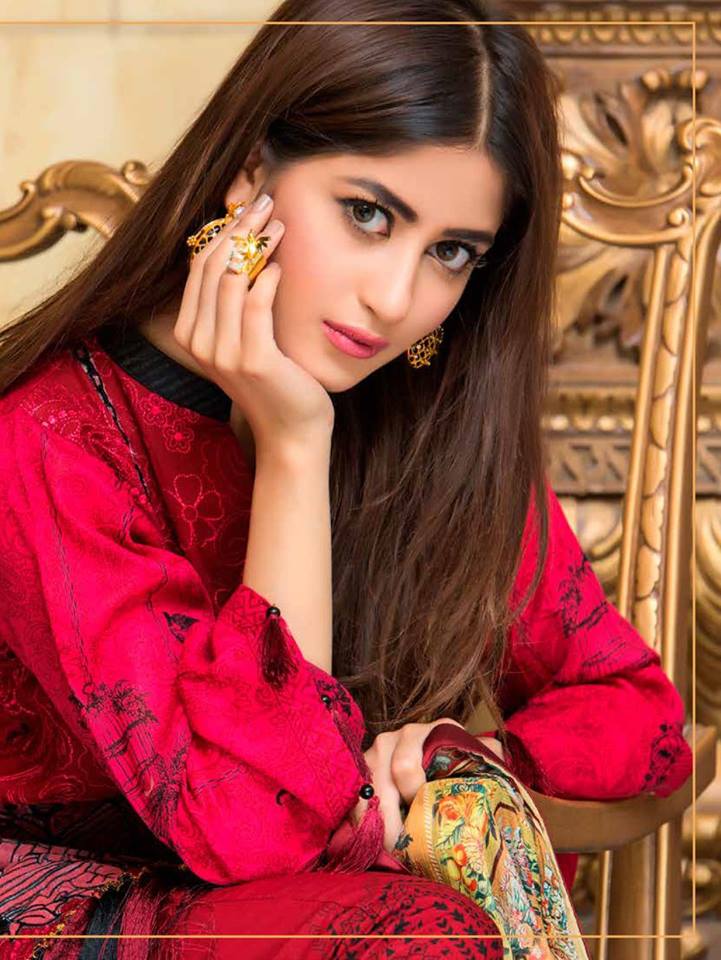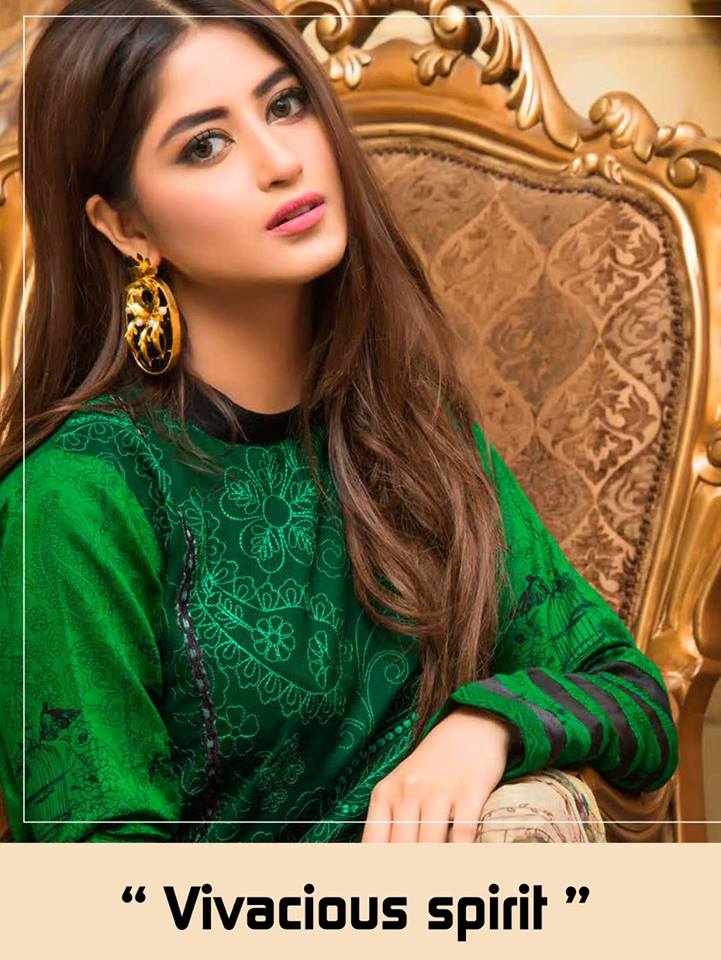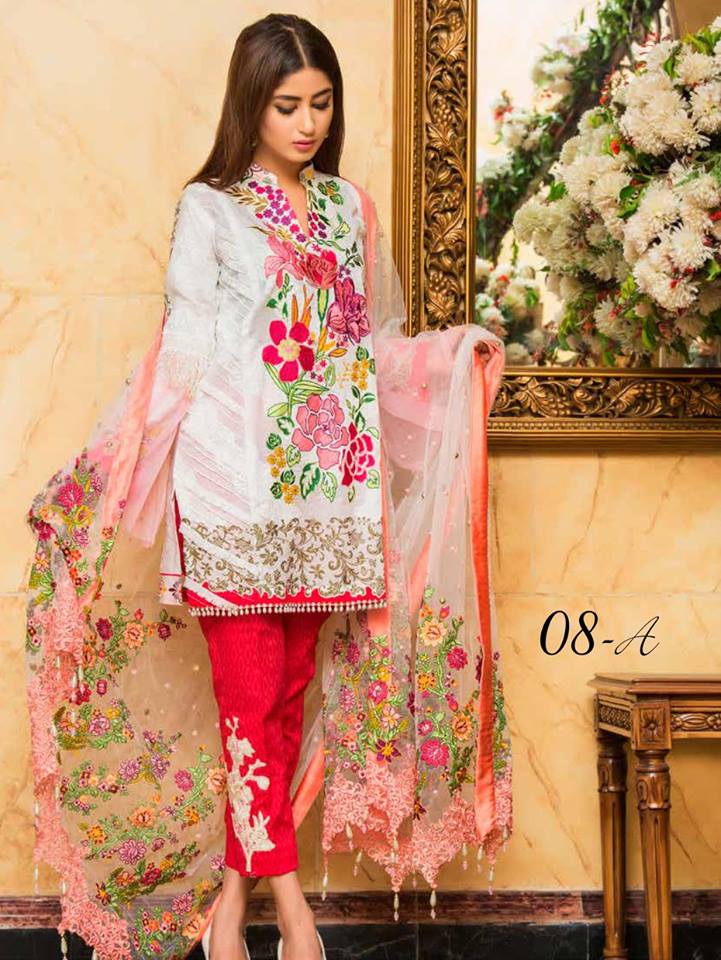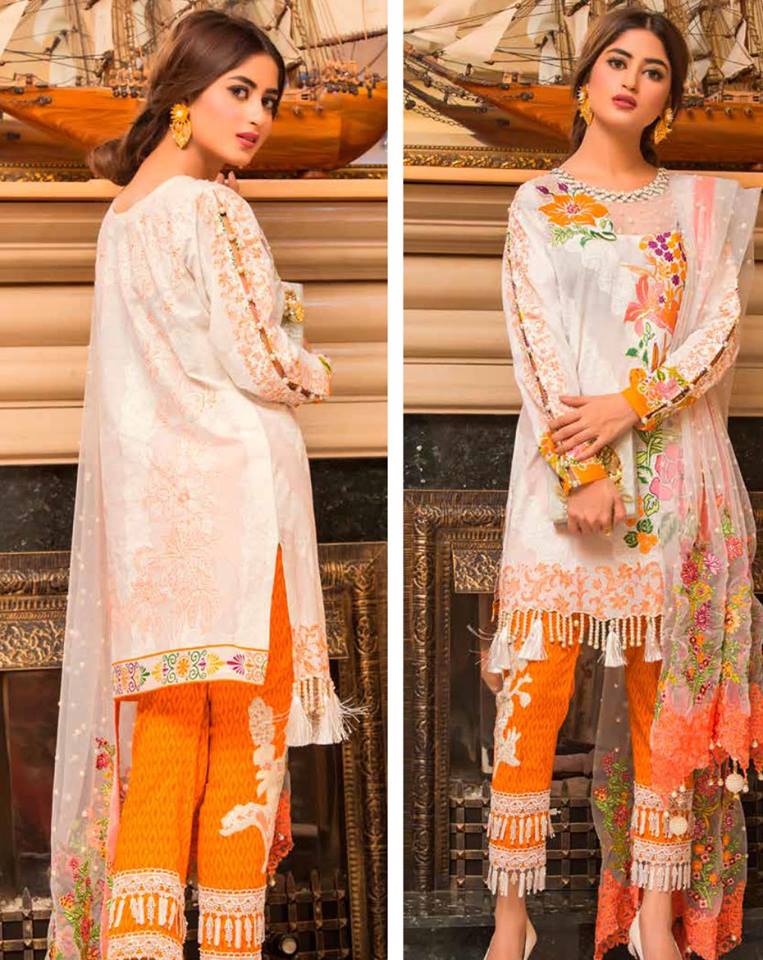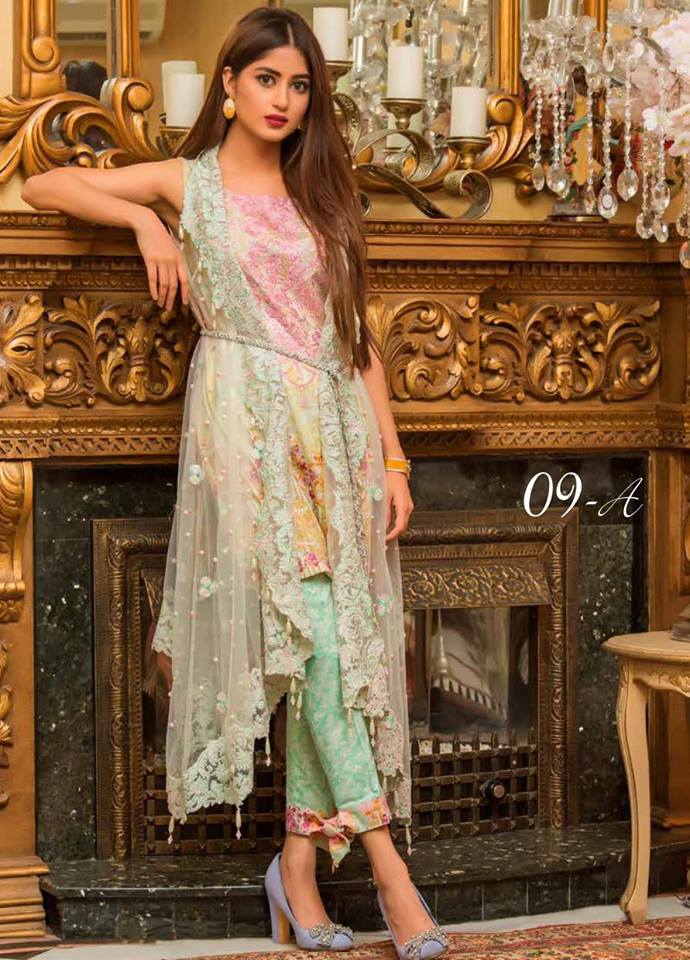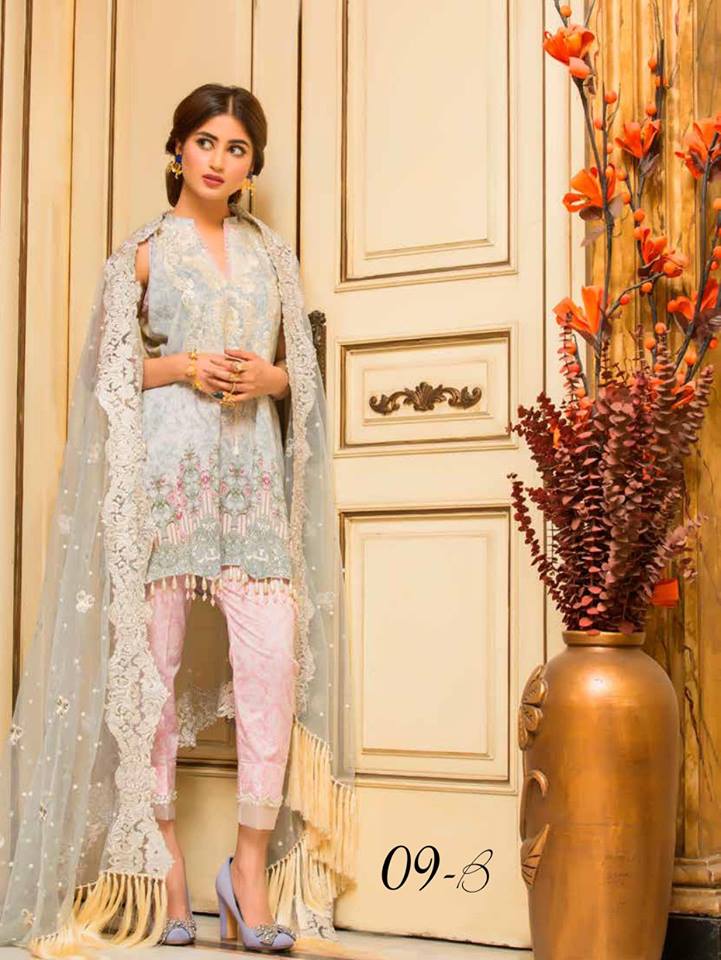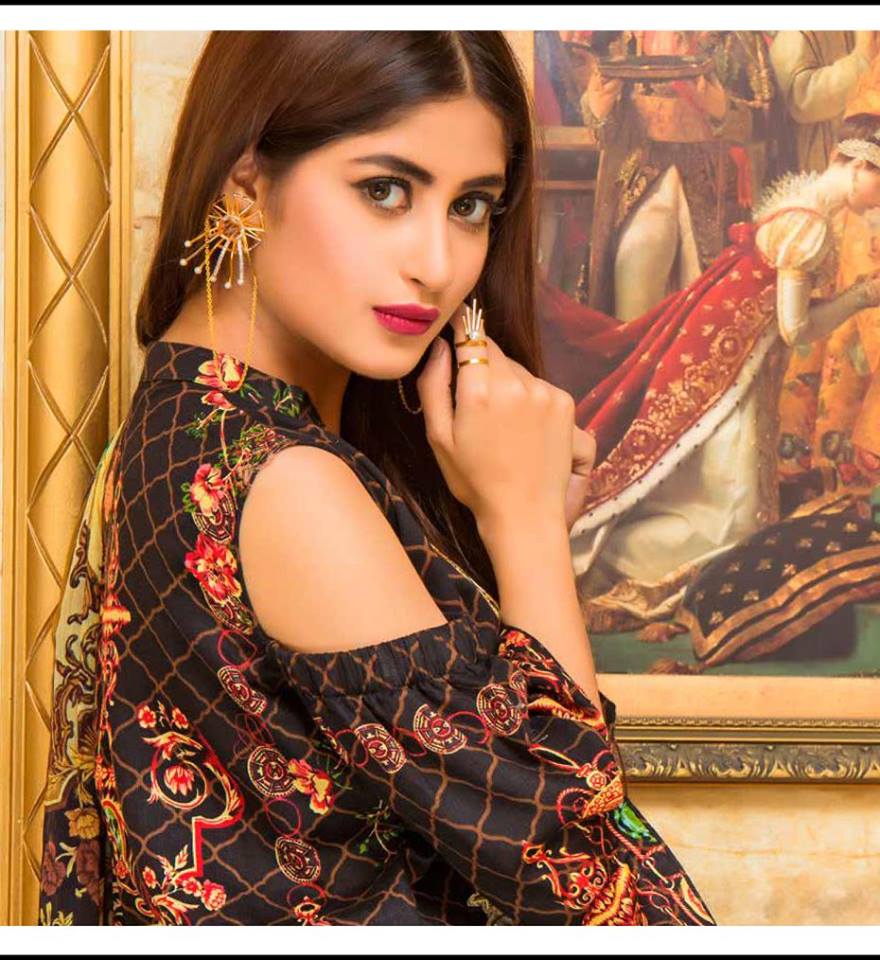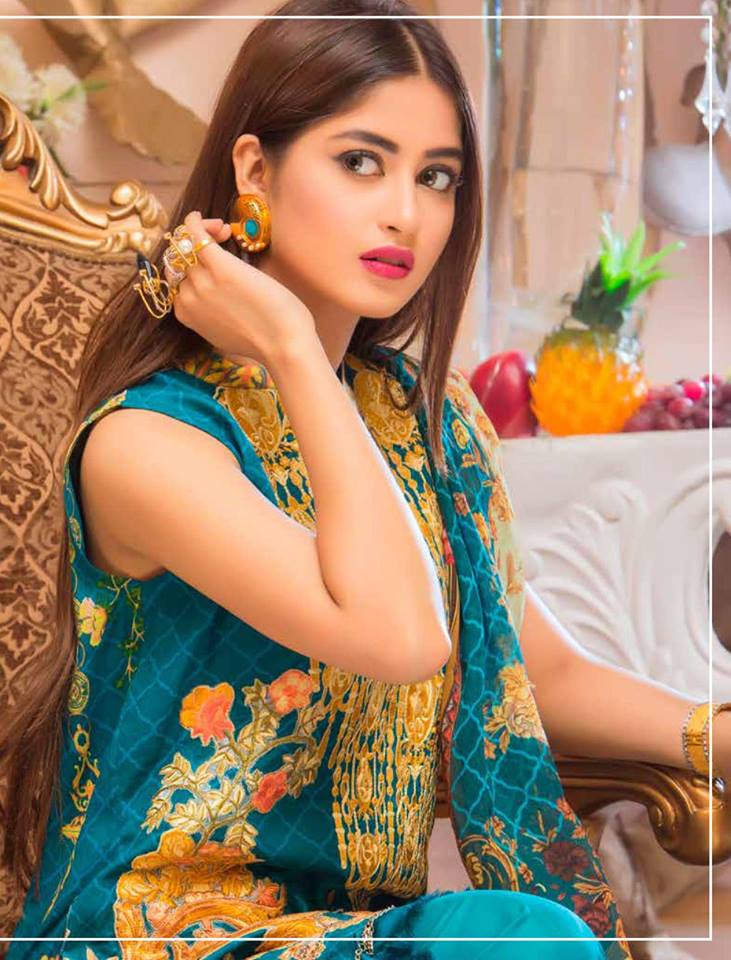 Qalamkar Luxury Festive Eid Lawn has lots of different fancy designs you can see all of them above this is one of the best fancy lawn collection available at an economical rate of 4-5 thousand rupees if you buy same design dresses from other brands then it will cost you around 10-15 thousand rupees.
But Qalamkar is providing you their best fancy lawn in economical prices so every woman can wear stylish and luxury dresses on Eid Ul Fitr.