Maira Ahsan Formal Shalwar Kameez Collection is a mix of luxury colors and designs. Which will make your formal wearing special it's not a luxury collection but have high-quality designs.
Maira Ahsan has launch cotton shalwar kameez dresses with chiffon dupatta perfect for the coming spring season. Because winter is slowly fading away and weather conditions are changing. This time of the year is considered as the time of events. Because weather conditions are chang and people also plan a trip in these days.
Maira Ahsan collection is launched by one of the biggest textile industries ZS textiles. Which often launches new designer dresses in collaboration with an in-house team of ZS textiles.
Maira Ahsan Formal Shalwar Kameez
Formal shalwar kameez have so many varieties in traditional dress category. Because of rich culture and colors available. Maira Ahsan Shalwar Kameez Collection has new patterns and designs which will make your event wear dressing more special.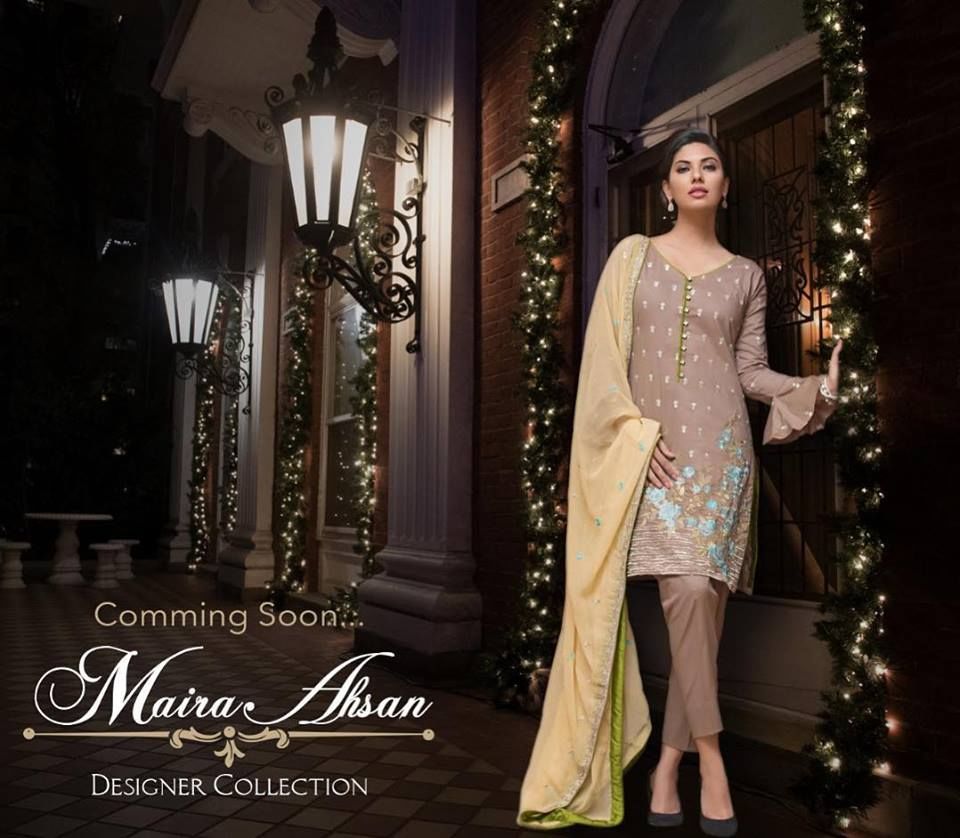 It may not have those luxury elements and materials which you often see in other luxury and formal collections. But it has simple sleek designs which are best for social gatherings.
Fashion trends are changing every season. But in Pakistani fashion now trends have become general. Because designers are now including a mix of modern and traditional designs to provide the variety. So you can easily choose the dress of your own choice.
Maira Ahsan Shalwar Kameez Collection has eight different designs of formal shalwar kameez dresses. Which can be worn until the spring season. Spring is the enjoyable time of the year. Because dark clouds are faded away allowing the sunlight to bloom.
You can wear Maira Ahsan Shalwar Kameez Collection on different events of this season. With your favorite shoes take some shawl or chadar. While attending the night events because still, the cold breeze is blowing.
See More:-Rang Rasiya Winter Dresses
Maira AhsanShalwar Kameez Collection is available on all leading retail stores having ZS textile collections. You can also shop online at ZS textiles website.