Generation Summer Casual Wear are comfortable trendy modern dresses for the younger girls of Pakistan for the summer and autumn season check all the designs below.
Generation is well known brand famous for their kurtis and pret dresses for women their designs are based on modern dresses which is loved by younger women of Pakistan.
We have not much heard from them but recently they have launched colorful printed dresses that is in traditional designs but dress types are modern.
Generation Summer Casual Wear
This collection is based on printed and embroidered kurti/tops with jeans/tights/capris these types of designs are more suitable on teens and younger girls.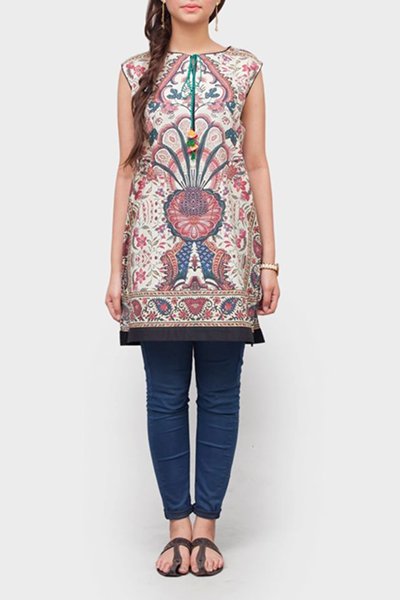 You can wear these while going to college or wear them with fancy patterns on night events of your college/university you can also wear them while going out to some night out event with friends and family.
Basically this is an casual collection but can be worn to a special event because of the trendy patterns you are seeing on the shirts all you have to do is pair your fancy accessories.If you are looking for footwear then heels are great way off showing your style.
Because of the colorful patterns these dresses are suitable for this summer end season when there will be some cloud and humid conditions and darker sunlight.But there will be plenty of sun light in some areas so its a mixed weather conditions where somewhere it will be hot and breezy somewhere.
That's why different light weight fabrics have been used to make you comfortable and easy in these hot and humid conditions.These can be part of your Eid dressing in day time as Eid Ul Azha is near you must be looking for new set of clothes for you which can be worn on later days also.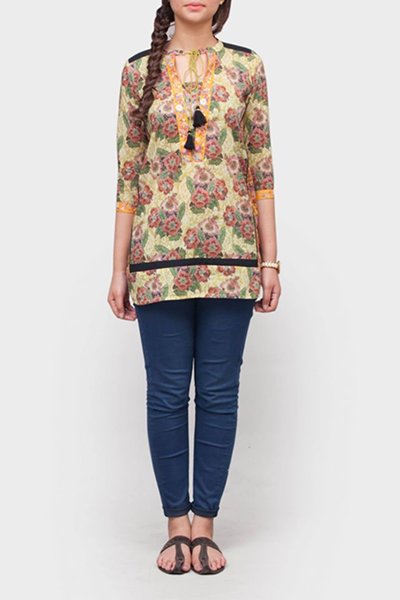 Generation Summer Casual Wear is something that every teen girl should see and decide their choice by seeing the dresses from the below gallery you can buy online from Generation website.
See More:-Spring Kurti Designs Generation Collection