White Ripped Jeans is the spring summer trend that can be used for causal or while traveling see some street style fashion by bloggers in white jeans of ripped style.
In previous post we have shown you Ripped Jeans For Women which were in different colors mostly in blue but white is the color which can be worn anywhere in summer.That's why this post is about white ripped jeans this color is classy and stylish.
We have already shown you so many trends for every season and jeans is one of those trends which you will see in every season clothing.Whether its summer or winter jeans is the ultimate choice for casual and outerwear that's why its available in so many designs you will never get enough of them.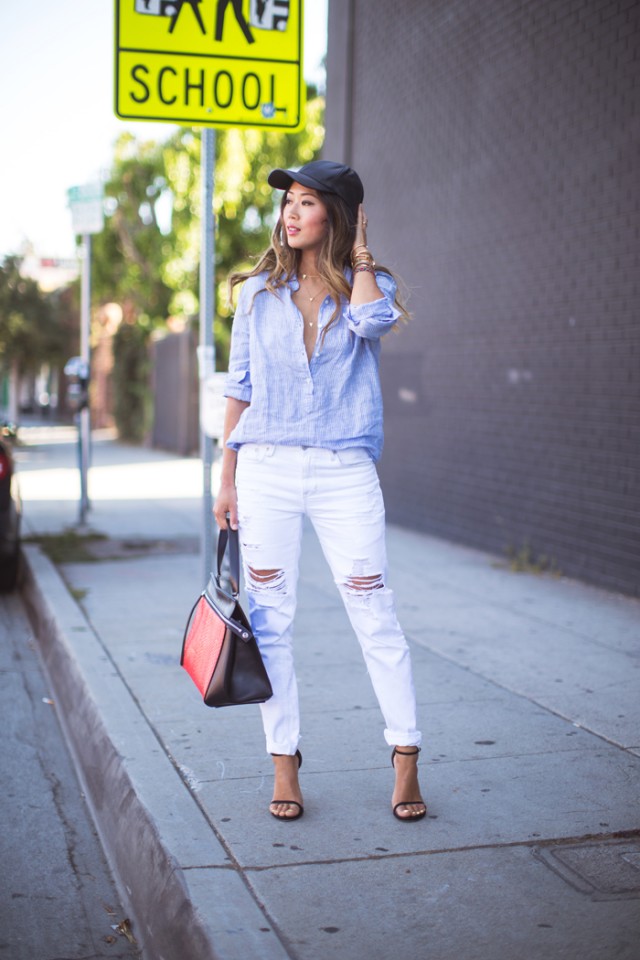 Ripped jeans are available or you can use your old jeans and rip and tear it from the part you like this trend is not new its been there for some years and still being one of the famous trends for summer season.This jeans trend is not just for women men can try these too.
Just like the previous post these again are not tutorials which will teach you to rip your jeans these are just ideas you can easily make any jeans in rip designs by using scissors and cutting it from some parts but be careful if you have not cut clothing before you may tear it more then needed.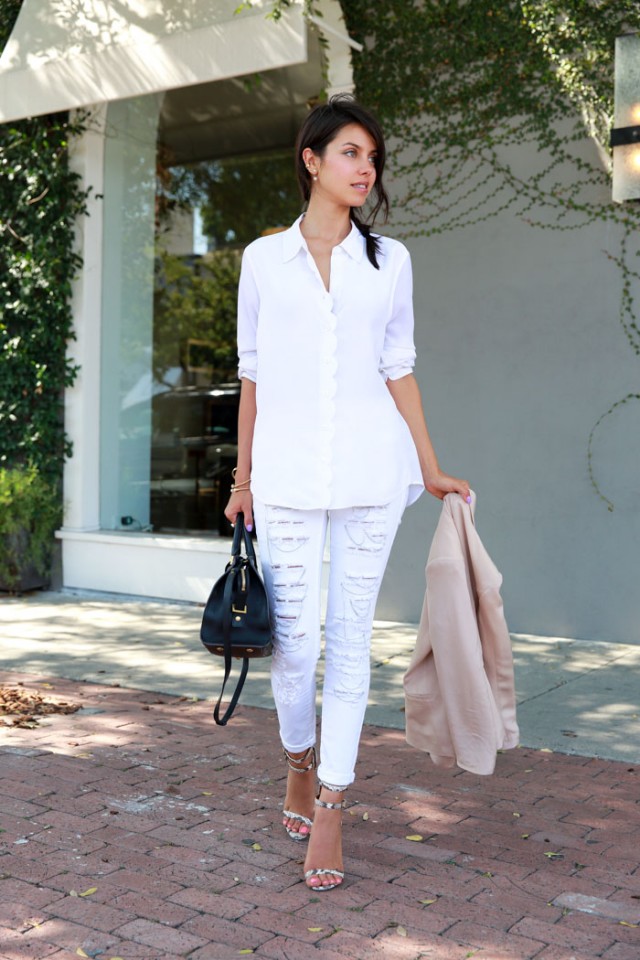 You can wear light color casual tops with these jeans if you are going out for traveling purpose not so far then you can use less teared jeans that will give you this ripping look and a casual stylish look.This summer try to customize your own clothing just like White Ripped Jeans you are seeing in the images and stay in the trend.
More fashion trends:-Wedge Sandals Footwear