There are just so many outfits you can pair a blouse with. In older times. It was predominantly paired with either lehengas or sarees. But recently these blouse designs have seemed to make their way into a new era of fashion.
They are being paired with bell-bottoms, jumpsuits, and what not now. So, to make this range even more diverse. We have brought for you some of our handpicked blouses designs that are bound to take your outfits up a notch!
Off-Shoulder blouse
This design will add a western hint to your desi outfit as it is mostly the western dresses and frocks that usually come with an off-shoulder design. Moreover, for those people who like to take risks and try something new with their looks every now and then. This blouse surely is for you as it has edge and style written all over it.
Floral Blouse
This type of blouse designs will be available in two kinds of fabric. One can be either simple printed floral print while others can be more formal thread embroidered or beaded floral design. You can get your blouse made with the fabric of your choice depending upon how fancy you would want your final outfit to be.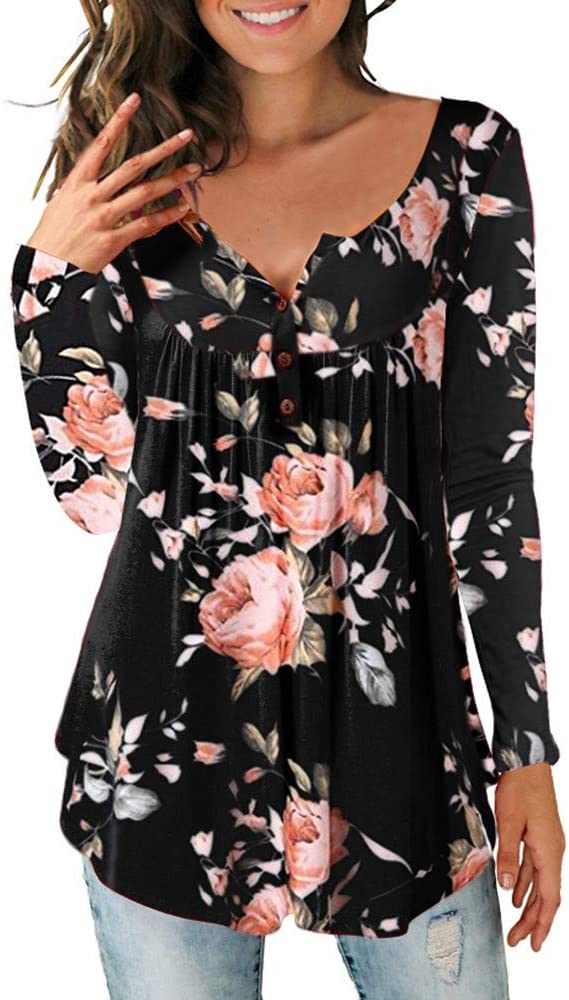 One of the good things about this blouse is that with it being so fancy. You can pair it with a solid color bottom which can be either lehenga or pants to complete your look under a budget while giving off major designer clothing hues.
Turtleneck blouse
If you are the person who likes adding western hues to your desi outfits. Then this design is for you. For those of you who like to avoid the head as much as you can and go for hair up-dos for weddings or any formal events. Then this turtleneck design is bound to be your best friend.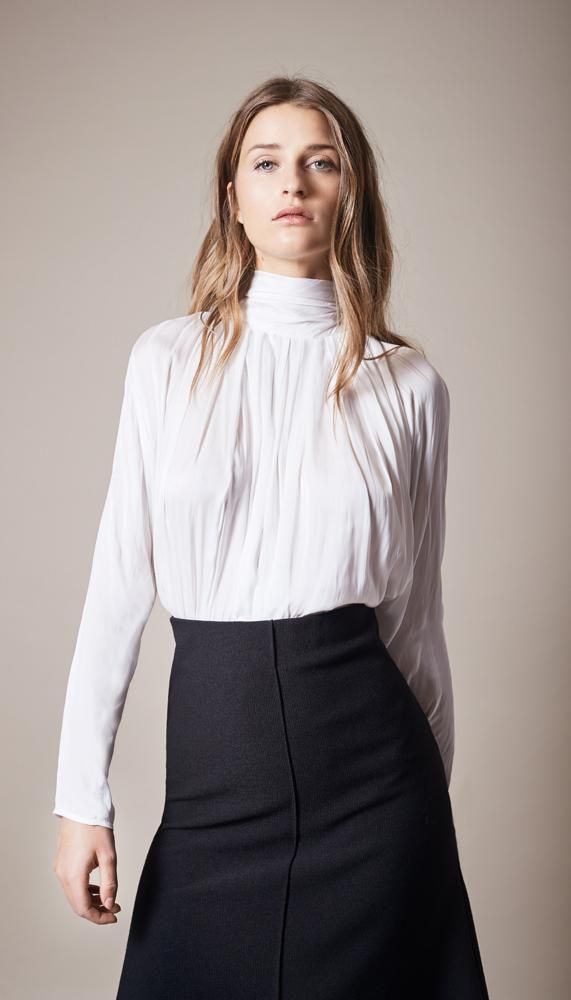 Simple pair it with a sari of your choice or pants and you will surely leave the heads turning all around you. Either get full sleeves or sleeveless stitches with this blouse to further enhance your look.
Different length sleeves
This is yet the boldest and most unique design we have seen so far. This has two types. Either one sleeve if full fitted sleeve and the other is sleeveless or one sleeve is a full sleeve and the other is off-shoulder and does not exist.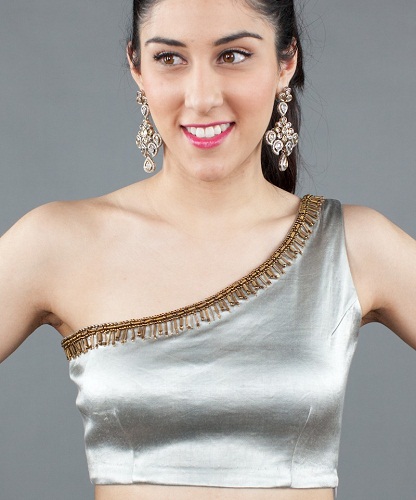 This blouse design will work great with sarees and solid color lehenga as this blouse speaks volumes. About your style sense and how you like to take risks and stand out in a crowd!
See More:- 25 Banarasi Saree Designs You Should Try This Season