Khaadi Kids Eid Collection is based on eastern style and modern designs. This collection have the festive season traditional dresses for your kids which they can wear on this Eid.
Khaadi is known as the woman dressing brand but from some years. They have changed their approach and started designing dresses for men and kids also.Besides designing clothes they are into bedsheets and handbags and other accessories also.
Khaadi is a complete brand they have many different accessories besides clothing which makes your home more stylish just like they do with their clothing for you.
Recently Khaadi launched their festive season collections for men, woman, and children as a separate collection, unlike EdenRobe who launched Traditional Eid Collection which had dresses for kids, men, and woman in one collection.
Khaadi Kids Eid Collection Festive Wear
First, we will be showing your Khaadi's Kids Eid Wear later collections will be postes on other posts. Khaadi Kids Eid Collection has both type of dresses for kids in western style and eastern wear.You will see beautiful kurtis and kurtas with shalwars for little boys and girls.
Other dress types include modern dresses which kids usually wear in their daily routine.But because of the festive season, traditional style dresses will be preferred over the western styles.Khaadi has launch both types so you can buy dresses for later events also.
Because of the summer heat brand have crafted these dresses in a comfy fabric so your kids won't feel uncomfortable in Khaadi Kids Collection.
Features of Khaadi Kids Collection
Kurta shalwar for small kids
shalwar kameez for little girls
Embroidered kameez for little girls
Small waistcoat for little boys
Western style dresses for boys and girls
Depending on the dress type your kid can wear the footwear of his/her choice like for traditional shalwar kameez your boy should wear khussa or any other form of chappal it will look great with the dress and for the girl any type of sandals will work on traditional and shoes for the modern dresses.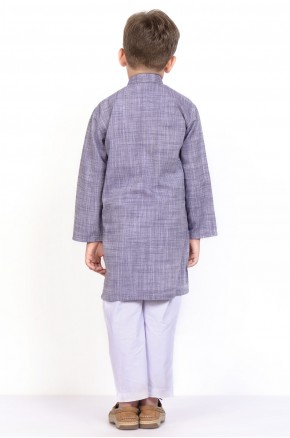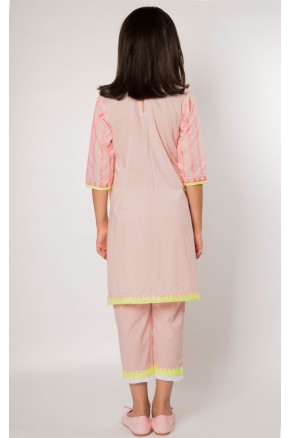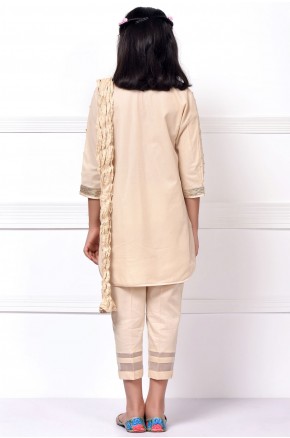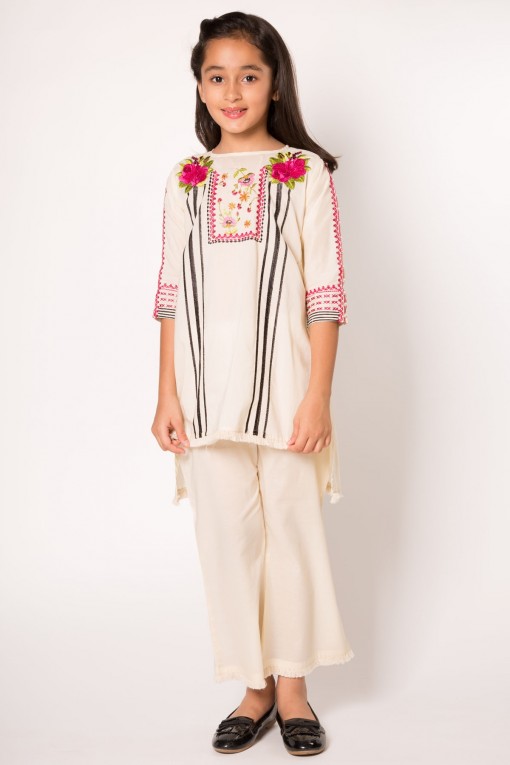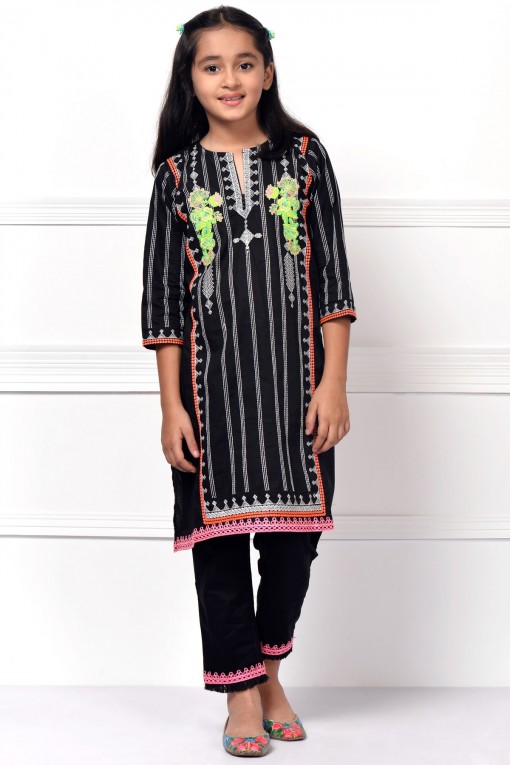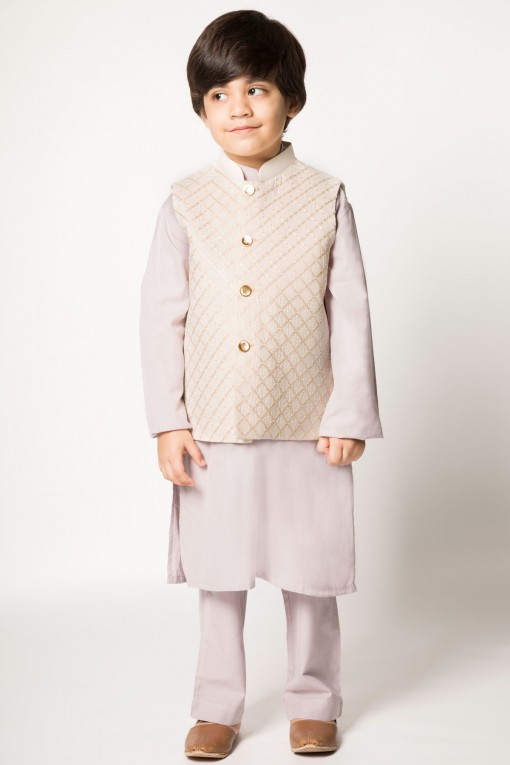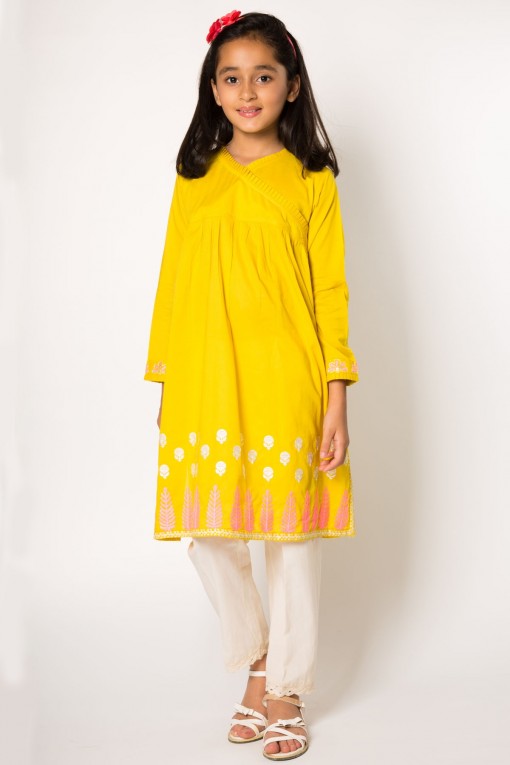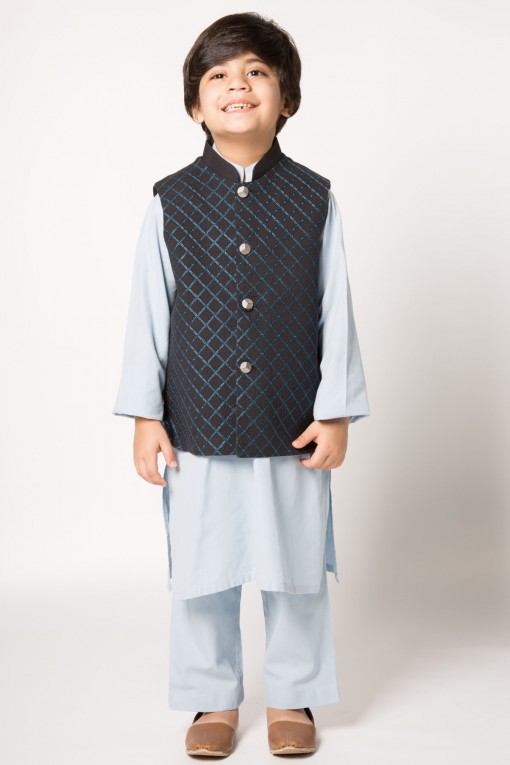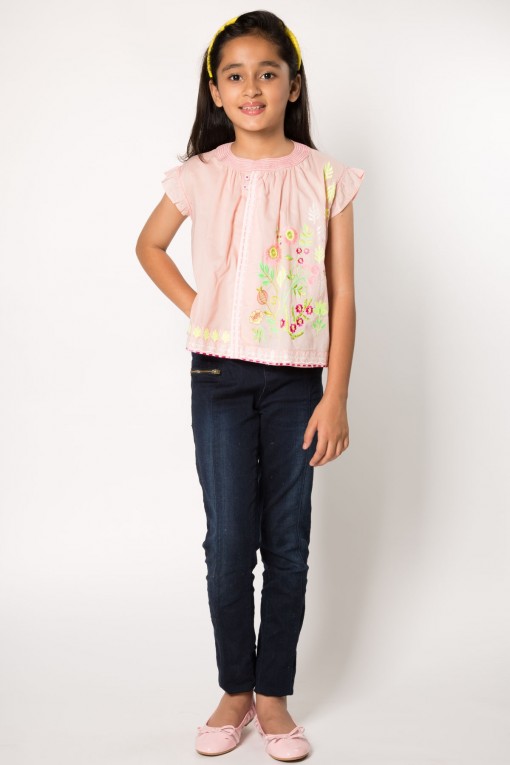 So hows the designs of Khaadi Kids Eid Collection did you like any dress for your kid let us know in the comment box which one is your favorite dress.
All the dresses are now available at Khaadi E-Store you can contact the brand from their official Facebook Page and order these dresses online.