Hopscotch Kids Summer End season dresses are now available on sale flat 30 % off which will include their summer outfits for the children check out the gallery and see which dresses are on sale. 
Hopscotch is one of the new kids brand that was launched in 2014 their dresses are for the kids 1-12 years for both boys and girls inspired from colors and joy of different art.They don't have much collections to talk about but all of them are in colorful designs and prints.
Their dresses are inspired from western culture they have not launched a traditional collection till date but we are looking forward for their traditional set of designs.
Hopscotch Kids Summer End 30 % Sale
Whenever summer season ends every brand launches its summer end season clothing sale Hopscotch have been reviewed for the first time on fashionvilas.com their collections have everything that your kid needs during the summer season time.
Summer end dresses can be worn in autumn season too because of humid and hot weather conditions soft fabrics are still worn.Asian autumn season is bit different from other parts of the world its more like summer because of humidity level.
Hopscotch aims to bring more colors in your kids life by designing beautiful colors into dress patterns your kids will love each and every dress presented by Hopscotch brand for you.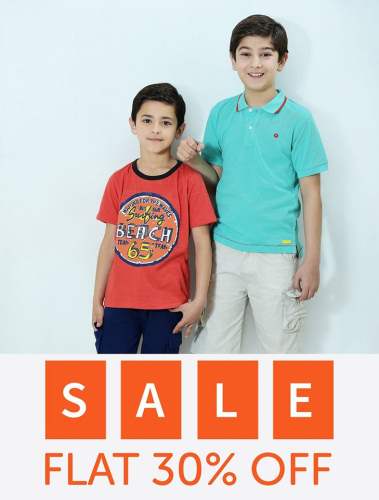 This sale related collection is for the casual occasions your kids can wear these in home in their daily routine and feel comfortable because of the soft fabrics that these dresses are designed in your kids can even sleep in these outfits because of their comfortable nature.
This collection includes pattern dresses and plain designs you can choose any of your kids choice all are available on outlets in all major cities if you live in a city where you can't find their outlet then you always have the option to buy online from their official web.
See More:-Edenrobe Kids Kurti Autumn Season Dresses