Georgette Silk Saree Collection is by top Indian fashion brand Natasha Couture this is for the winter and spring season party and wedding wearing look at all the dresses and see what you can wear. 
Georgette & silk fabrics are worn in winter and spring time among different types of outfits and dresses you have seen Pakistani Silk collection by Sobia Nazir.This fabric is shiny and warm that keep you covered during the cold breeze days.
This also provides you lot of style in your personality different colors and art work are applied on this fabric.Today we are showing you Georgette Silk Saree Collection which is the party wear or wedding event wear sarees that Indian women can wear.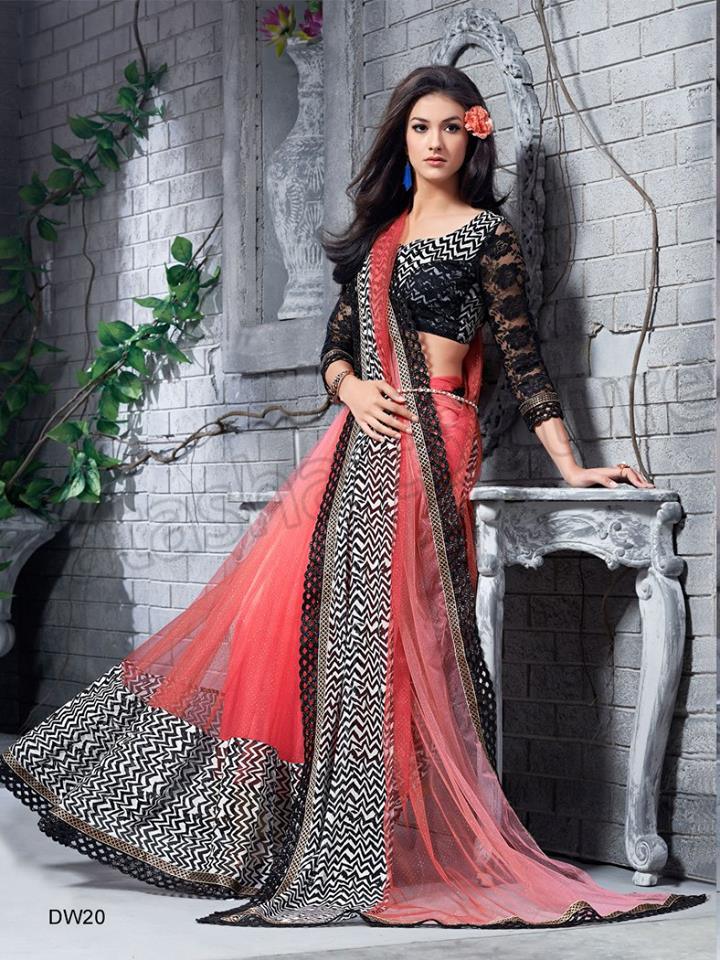 These are by Natasha Couture brand whose collections you must have seen before on fashionvilas.com.Natasha Couture brand is famous around the world in North America and Europe both Indian and Pakistani population buys the traditional dresses.
Because dress types in these both countries are almost same saree is famous in India as well as Pakistan.But Pakistani older women wear's saree not the young girls young girls are more into frocks and maxi type dresses.But in India even young girls like to wear saree and these Georgette Silk Saree Collection are best for you.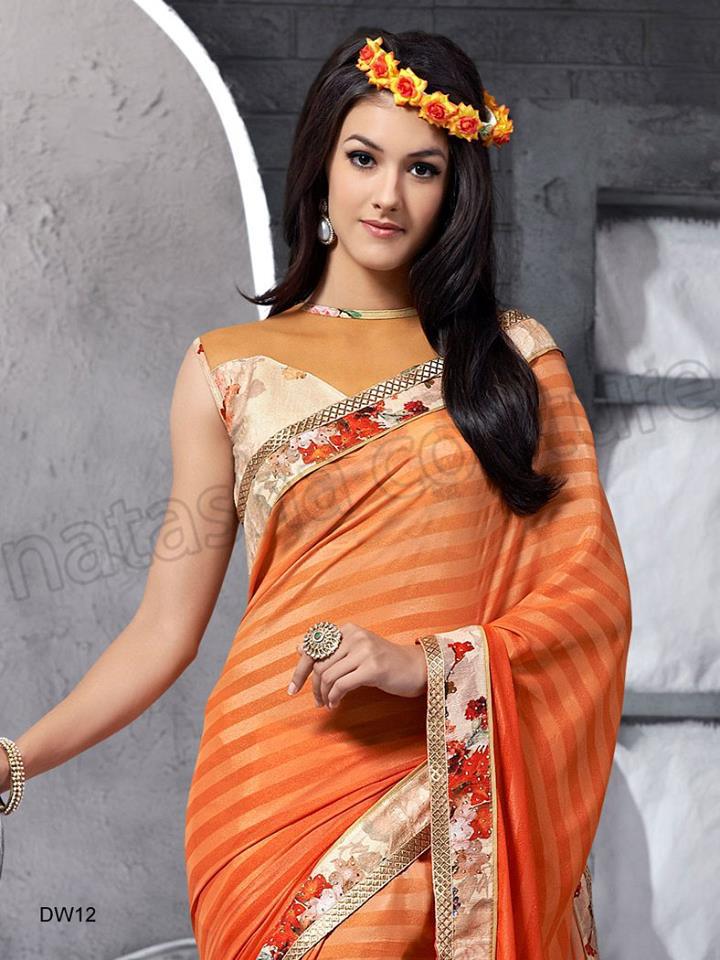 This collection have beautiful colors of spring like tea pink,light green,red and combination of all these colors in dresses.Some of the saree designs in Georgette Silk Saree Collection are lehenga saree which is the combination of lehenga and saree dress.
You must have seen Party Wear Lehenga Dress Collection which is the latest lehenga dresses by Natasha Couture brand.Combining this dress forms with sarees the brand have launched Georgette Silk Saree Collection you can wear high heels with these dresses.See the Georgette Silk Saree Collection and look what you can wear on the spring season special events.
See More:-Embroidered Fabric Sarees
Georgette Silk Saree Collection Pix Gallery