Embroidered fabric sarees are the luxury formal wear sarees for Pakistani and Indian women by Threadz & Motifz brand see all of the beautiful designs by this brand in gallery below.
Embroidered fabric sarees collection is the fully embroidered work on saree for women formal wearing this is the luxury design you will find by this brand so price will be higher then their other products.
The thread & motifz brand is famous for their jeweled type of embroidery on their dresses they present us one of the beautiful art work in embroidered patterns and giving them luxury looks.The luxury dresses may not be in range of every consumer but if you can afford these types of dresses then you should wear on any special event.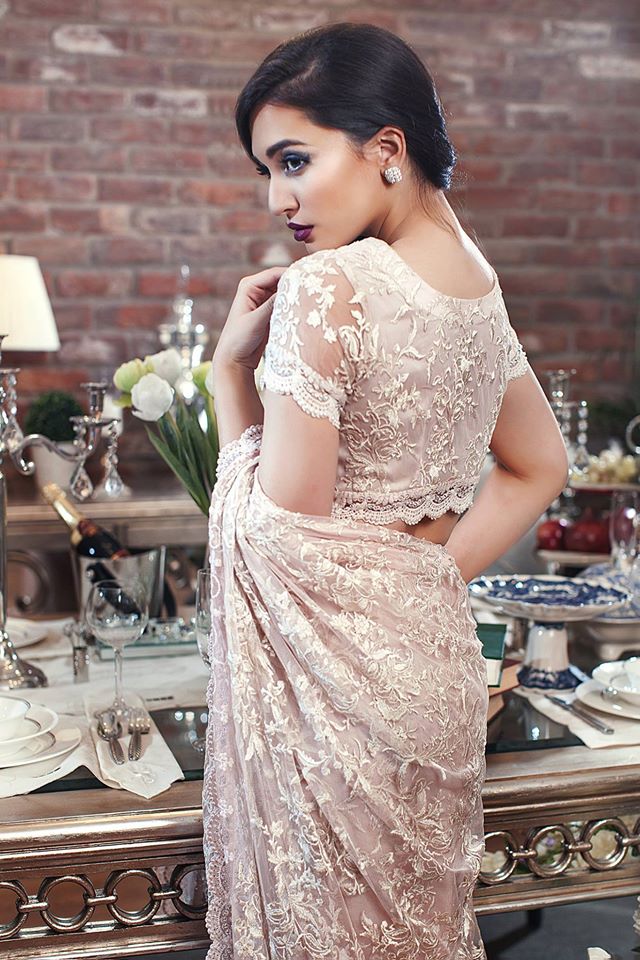 A special event can be anything it can be wedding or a party or dinner event.In India saree is worn by women of almost every age but in Pakistan young women don't prefer to wear this type of traditional dress.But after looking at these embroidered fabric sarees designs by this brand we are sure that every young women even unmarried one's want to have these on themselves.
See More:-Winter Linen Dress By Motifz
But there is thinking process in society that only married women wear's this type of dress but we think you will change your mind after seeing these designs.This brand have some of the best embroidered and printed work on their all seasons wearing usually they launched shalwar kameez type dresses but this time they have changed their style and designed a saree which we hope you will like it.
Their previously launched collections are here on fashionvilas.com you just have to search threadz & motifz.Like winter pret collection click on it you will see beautiful shalwar kameez designs that were launched by this brand some time ago.
The thread & motifz also have separate collections some are by the name of motifz only and some are by threadz we all have covered these for you so for now take a look at the Embroidered Fabric Sarees pix gallery and check the saree design.