Embroidered Chiffon Pret Eid Dresses are ready made modern shalwar kameez dresses for women by Gul Ahmed check out all the new designs and prints that are launched for Eid.
Gul Ahmed have launched couple of Eid collections that are worth seeing because of their trendy designs and patterns.Its one of the leading clothing manufacturer in Pakistan and every season they end on top of selling shalwar kameez dresses.
Just like every seasonal collections they have launched Eid festive collections in sub categories we will share only those which are more fancy and trendy.
Embroidered Chiffon Pret Eid Dresses
All festive Eid collections are limited in design so better get hurry and catch them all because stocks are limited with designs too.Unlike their other casual and formal wears these collections does not have much designs to choose from every collection is unique and suits all occasions of Eid.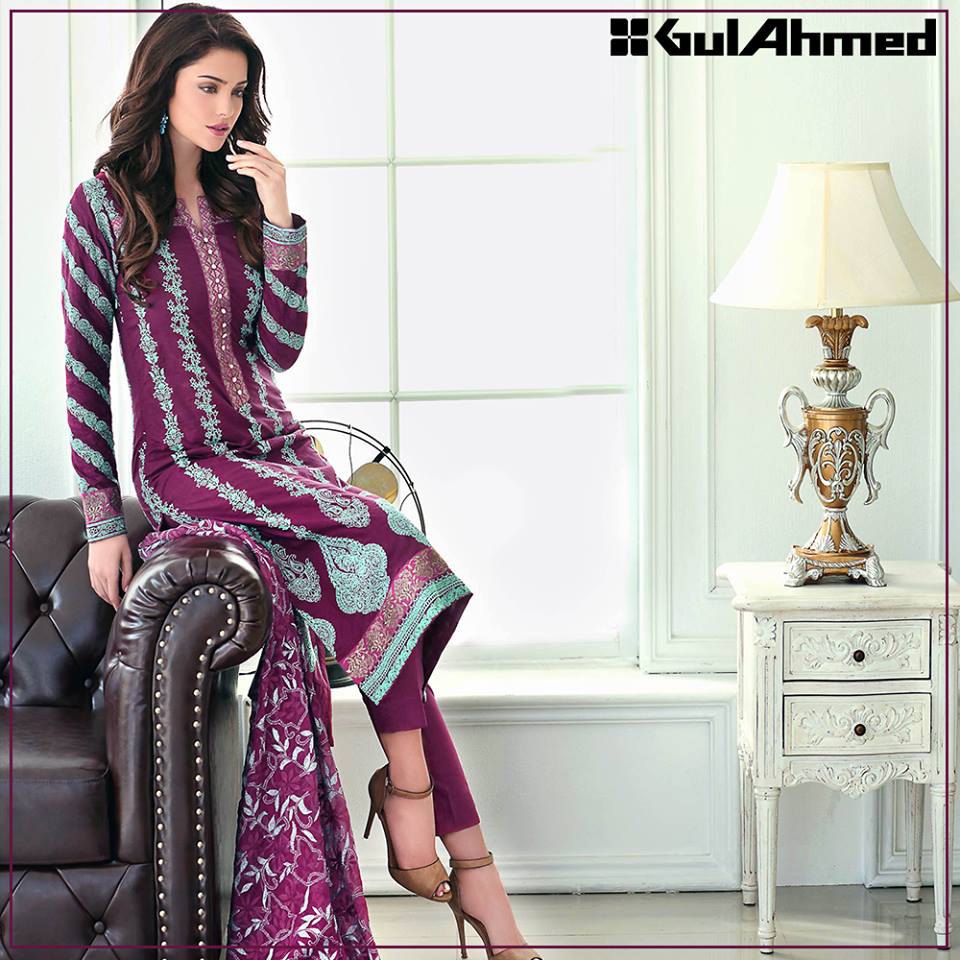 Embroidered Chiffon Pret Eid Dresses are ready made dresses saving you time of stitching just buy and wear them where ever you want.Dresses are available in 3 pcs patterns some are modern designs of open shirts while some are classic modern shalwar kameez.
These dresses are in comfortable fabrics you can wear them in night events and look chic and stunning all dresses have some kind of embroidered prints some are more visible and some are not.
These types of embroidery are signature style of Gul Ahmed which is seen in almost all of their collections color choices are very bright and light colors that suits every skin tone.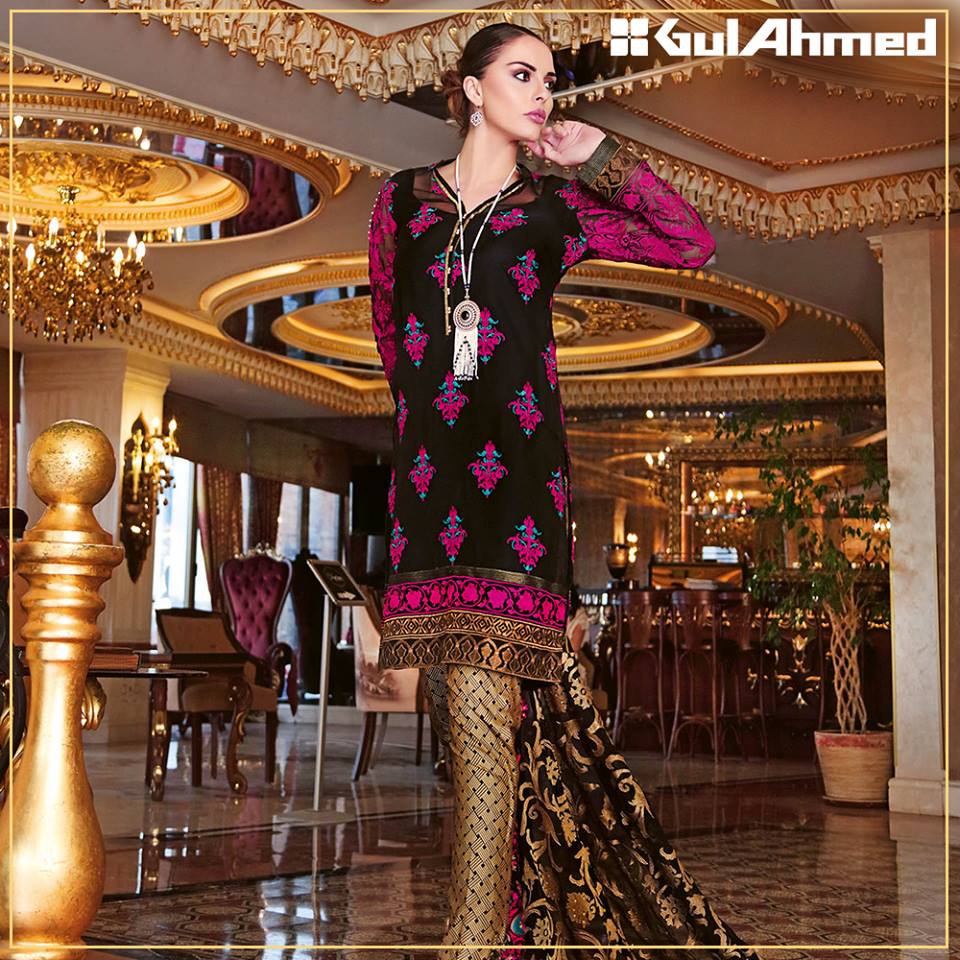 With these dresses you can wear your favorite heels and carry a nice handbag that matches with your dress if you want to wear jewelry then keep it to minimum.
Embroidered Chiffon Pret Eid Dresses is launched and available in stores near you if you can't find these dresses buy them online from Gul Ahmed store now lets check all the designs.
See More:-Gul Ahmed Trendy Shirts Eid Collection