Beech Tree Summer Lawn is one of the luxury type lawn shalwar kameez dresses that can be worn on special occasions or in your daily routine check all the designs.
Beech Tree is not the old brand it was launched in 2010 and got fame because of their fancy lawn designs that can be worn on special occasions or even daily.In the lawn industry Beech Tree have always shown new type of patterns that are liked by women of every age group.
Their designs are based on simplicity yet stylish patterns that are done on both back and front this is the second volume of lawn prints.Earlier this year they launched the vol-1 and it got excellent response from the customers vol-2 lawn is much different then the first one.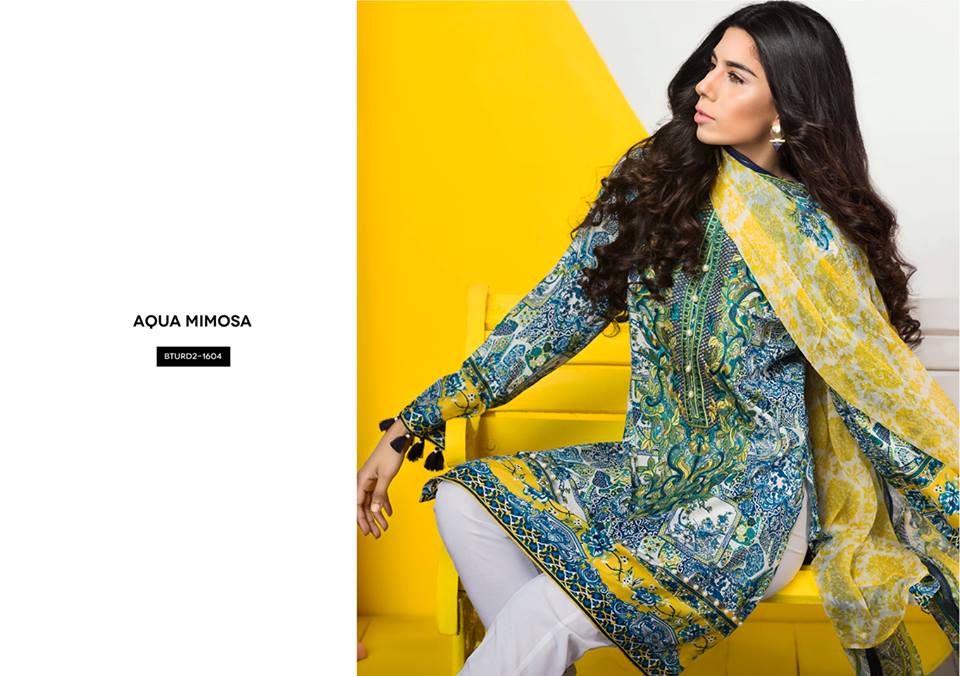 Because first volume was for the spring season and this volume is for the core summer dresses fabricated in very thin lawn fabric that will make you feel comfortable and wonderful.These designs are bold stylish and purely with eastern art work of embroidery.
This collection have 2 piece lawn suits with unstitched lawn shirts and chiffon duppatas the designs you are seeing on embroidered shirts are the culture of Pakistan designers of Beech Tree have converted them to modern design patterns.
Colors are light and creamy type which will make your style statement more colorful some embroidery patterns on shirts are also matched with the shirt patterns.Cutting of the dresses is done in modern way like the trend going on these days.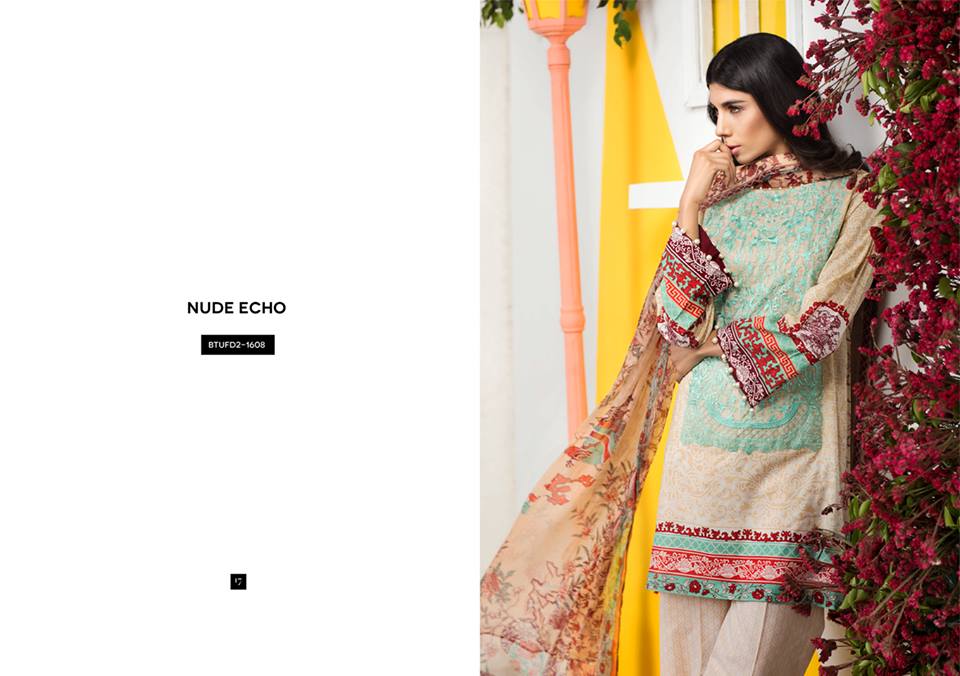 These high quality fabric dresses can be bought at the price range of 3000-4000 rupees some bold color patterns will make you feel glamorous in traditional way.Embroidery work have glimpse of floral patterns these lawn dresses will make your style appearance more fancy.
Check out all the designs of Beech Tree Summer Lawn and buy them online from brands official website if these are not available in your city.
See More:-Printed Embroidered 2 Piece Lawn