Spring Summer Luxury Pret Collection are beautiful gold and silver colored outfits that you can wear on parties and events check Sana Safinaz latest collection.
Sana Safinaz have launched their next season outfits known as Spring Summer Luxury Pret Collection all the dresses are in luxury and elegant styles.Sana Safinaz brand started in 1989 from the start their collections got famous among the women who can afford the dresses.
This brand deals with casual wear,formal wear and wedding wear dresses for the women.From some years they are also launching some pret luxury collections in which young girls are more interested.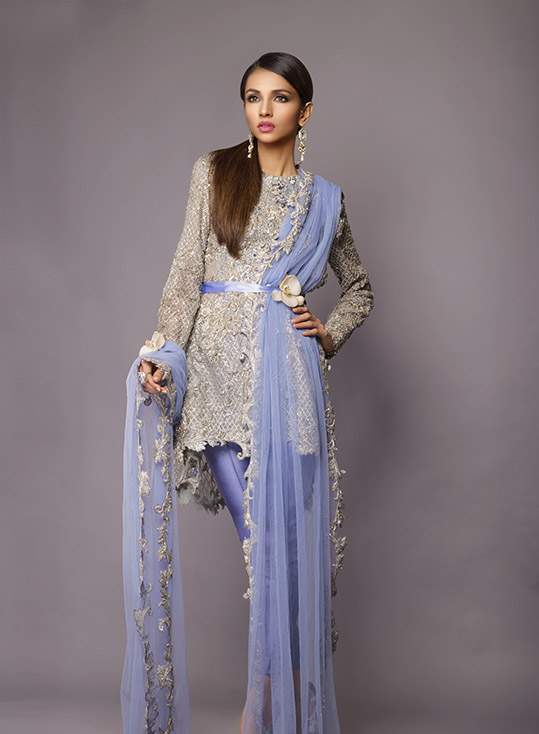 These types of dresses can be worn on any special event like wedding,college event or any other all dresses are in elegant designs that will make your personality more stylish.In some of the dresses you will find elements of sawarovski,gemstones and peal embellished on dresses.
One dress is with net duppata that have different kind of design and is matched with the purple belt that is on silver shirt.Sana Safinaz have always brought something different in design from their rivals.When all other brands were focusing on one type of dress then suddenly you will see something new from this brand.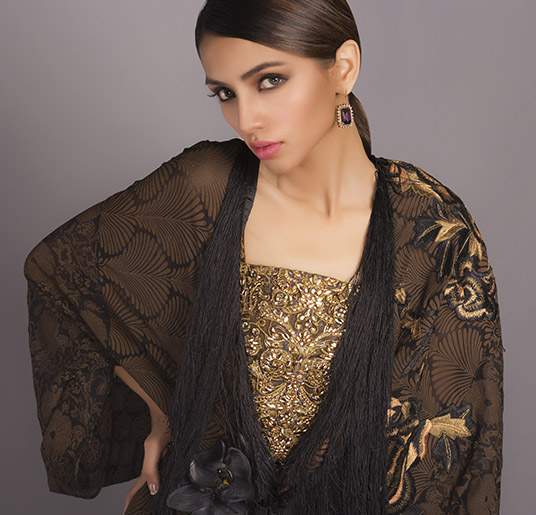 Since the start of winter lot of collections were launched by different brands and Sana Safinaz too.Silk tunics and Black embroidered collection was one of them there are lots more of designs that this brand have introduced in previous some months.
You can search for them from the search bar above fashionvilas.com have all the collection that were launched by Sana Safinaz.Now we are heading towards winter end and spring and summer will start this is first in line for the next season.
In coming months you will be seeing more of these kind of dresses from Sana Safinaz so stay tuned and enjoy this Spring Summer Luxury Pret Collection by looking at the following images.