Semi Georgette Indian Saree is perfect for the summer end and autumn season we have selected some designs for you check all of them from the following image gallery.
Saree is the most worn Indian dress its worn in Bangladesh,Pakistan and Srilanka other then the Indian women but more specifically married Indian women whether they are young or old wears saree.
There are many types of saree designs available in the market formal and casual one's there are some notable brands in the market which are focused towards saree designs.
Semi Georgette Indian Saree Designs
Semi Georgette sarees are worn in the summer end season when monsoon days are on top in some parts of India there is lot of rain that's why for mid type of seasons designers have choice for the Georgette fabric but its still July so they have not used full Georgette its mixed with other fabrics that's why its semi Georgette.
We have taken some designs from Brides Galleria and some from Natasha Couture as these two are top saree brands that are sold outside India also.
For formal occasions you can wear fancy pattern sarees with some jeweled work too but that will be costly if you want to remain in the budget then consider less jeweled work.
You can wear jeweled work sarees on wedding ceremonies of any season since wedding season is going to start soon you can consider that designs also.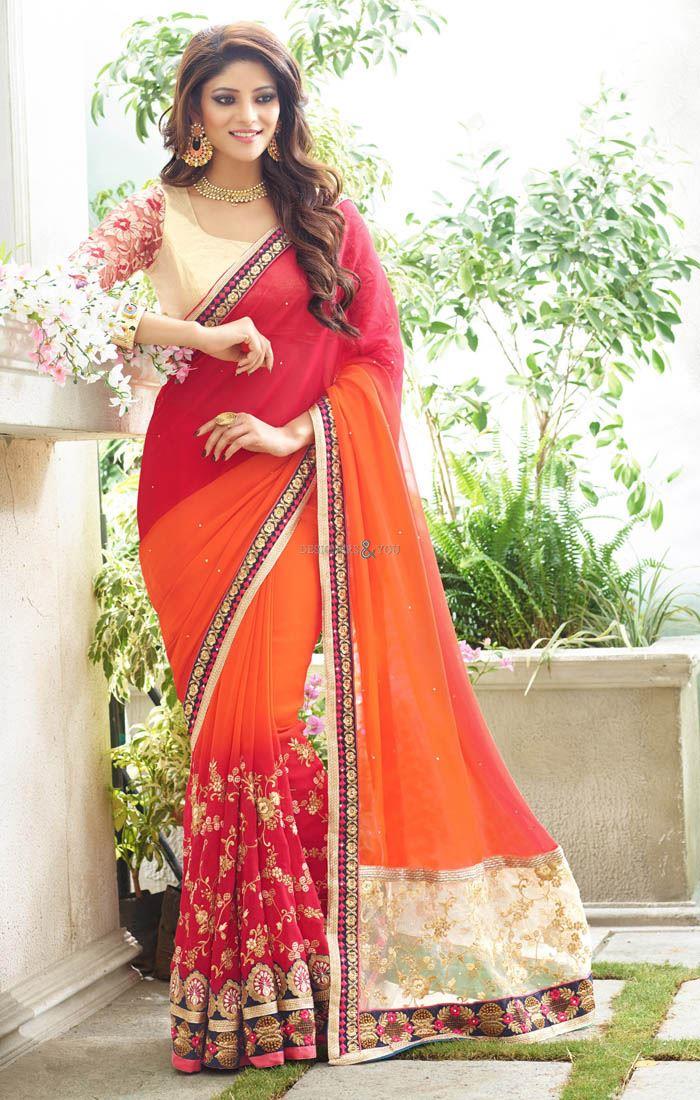 But we are sharing those designs which can be worn anywhere from casual to formals you can wear any of your favorite footwear and wear any jewelry you like.
Available in all colors that are worn in monsoon and autumn season you can buy these saree designs from your local markets.Semi Georgette Indian Saree Designs are shown in the following gallery check all the designs and find your favorite design.
See More:-Indian Evening Wear Dresses