Nourhan Eid Shalwar Kameez is a product of Gohar Textiles Mills designes in sophisticated luxury designs. That will make your Eid dressing more special.
This summer is a season of luxury dresses because of the festive occasions. There is a huge demand for luxury lawn shalwar kameez and every brand is producing their own version of lawn.
From past few weeks we have been sharing formal luxury lawn shalwar kameez dresses. But as now Eid is also around the corner brands have already launched their Eid lawn shalwar kameez.
At fashionvilas.com we are constantly updating you about the Eid lawn and other dresses. That you can wear on this festive occasion. Like every other textiles brand, Gohar textiles has also launched their Eid Shalwar Kameez in luxury and colorful designs.
Nourhan Eid Shalwar Kameez
This collection is available in the market as Nourhan Eid Lawn Shalwar Kameez all the dresses of this collection are in unique modern designs. Cutting style of the dresses is also modern that will suit you on this season special occasions.
Nourhan Eid Shalwar Kameez is launched just before Ramadan. So you have lots of days left for the Eid and have a chance of wearing beautiful colorful lawn shalwar kameez on Ramadan Aftaar parties.
Gohar Textiles have been working in the fashion scene for quite some time now every year Nourhan collections are launched in different volumes near the festive occasions. Because it's their special occasion wearing collection that is updated with fresh new designs every.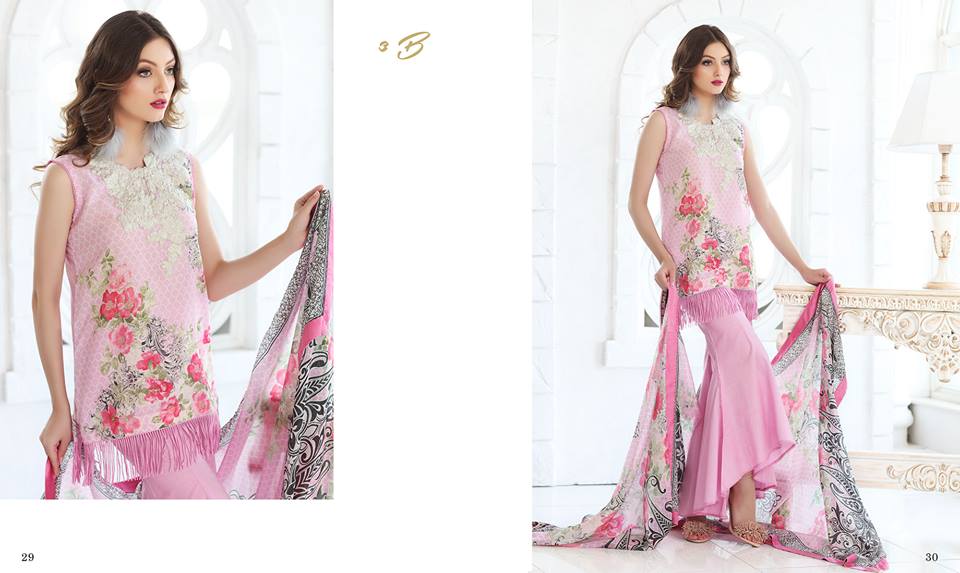 Other Products from Gohar Textiles
Besides producing beautiful lawn shalwar kameez dresses Gohar Textiles are also producing other home and necessary things.
Bed Sets
Cover Sets
Sheet Sets
Mattress Protectors
Sleeping Bags
Pillows
Curtains
Table Sets
Cushions and Seat Pads
As you can see the list they design and produce all the homemade stuff that you need in your house. That's what a textile brand should be doing. Some other brands in Pakistan are also producing the same type of products under their brand name with the same type of prints like you see on shirts of lawn shalwar kameez.
Nourhan Eid Festive Season Dresses
Nourhan is a Turkish word which means "light of the sun" it defines a woman who is confident, charismatic and stylish.
This collection is all about making you feel comfortable and stylish in beautiful colorful prints. That's why designer team behind the brand has used colors like mid-night blue, rustic gold, fuscia pink combined with other neutral shades.
Dresses are in everyone's favorite 3 pcs you can view the complete catalog of Nourhan Eid Shalwar Kameez below and decide which dress describes your personality.
You can shop online also by placing your order online at Gohar Textiles Facebook page enjoy the images and stay tuned for more updates related to Eid fashion.