Nauratan Summer Formal Wear was launched recently for this festive season this collection have different color combination of dresses that you will love to wear.
Nauratan is one of the luxury brands whose clothing is focused towards formal wear for women they have been around from some time and launching their unique style of dresses but did not get much fame because of the lack of outlets in all cities.
Their collections are only available at their outlets in big cities with no proper advertisements and campaigns for this festive season they have launched lots of different colors that are trendy and beautiful.
Nauratan Summer Formal Wear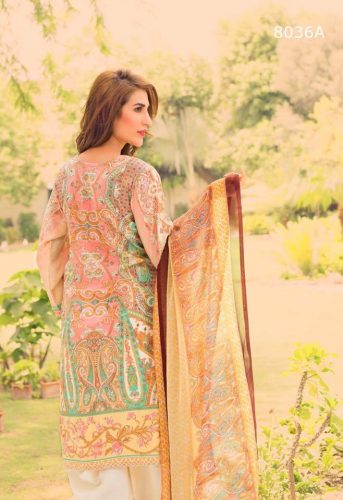 Eid Ul Azha is near and you must have already started shopping for that this Eid will be bit more pleasant and breezy then the Eid Ul Fitr which was in the main summer time.Now its rainy season in some areas there will be hot and humid but not that much heat like you experienced on previous Eid.
That's why color shades will be bit darker and pleasant it will be combination of summer end and autumn season clothing fabrics will be light weight as you have seen in summer but prints and designs will be different.
This collection have casual and formal wears all dresses have some type of luxury embellishments but not too much just slight touches to add some charm to the dresses.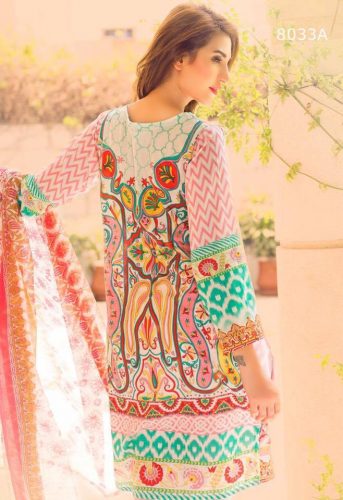 3 Pcs dresses are available with embroidered shirts and plain trousers/tights duppatas are very thin just like net duppatas and have all the same prints you are seen on shirts.Printed work have been done on both front/back very detailed embroidery have been done on some dresses.
Some dresses have plain designs with little printed work adding beauty to the dress Nauratan Summer Formal Wear is shown below in the following gallery check all the latest prints brand have launched.
See More:-Zainab Chottani Eid Formal Wear