Khaadi Lawn Geometric Fusion Summer Collection are the unstitched 3 piece lawn dresses that women can wear casually throughout the summer season.
Much more beautiful and geometric prints have been launched by Khaadi in their summer lawn dresses geometric fusion collection.Khaadi have launched summer lawn dresses in different categories and all of these categories have different printed and embroidered work.
Fashionvilas.com have already shared previous prints that are part of this season summer collection.First one is Venetian laces collection which have saworvski buttons with beautiful floral prints of embroidery all around the dress.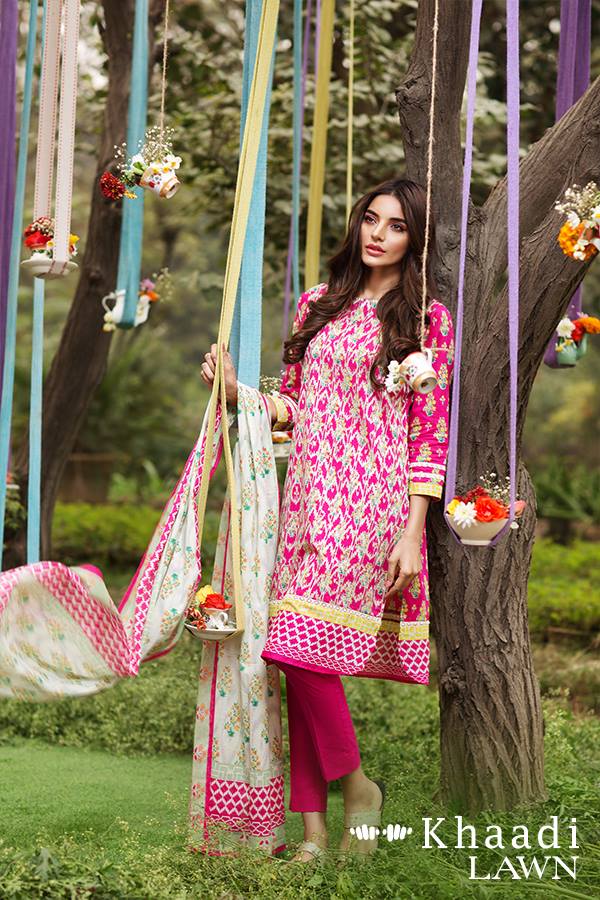 Second is Bold impressions collections which have simple and stylish prints which will make your outing more stylish.Third is Bleached neutrals collection which have embroidered organza patti and saworvski buttons on the dresses making the dresses more attractive.
Fourth collection of prints is different because all other collections were on 3 piece types and Beautiful baroque is in 2 piece forms for casual wearing.Then this the fifth part of the collection is known as Geometric fusion in which you will find geometric embroidered prints on front and back sides.
The length of the shirts are bit long then other collections this one is again in 3 piece form lawn duppata,kaamez and shalwar you will get in one dress.This collection also have different types of prints on every dress making them unique from previously launched collections by Khaadi.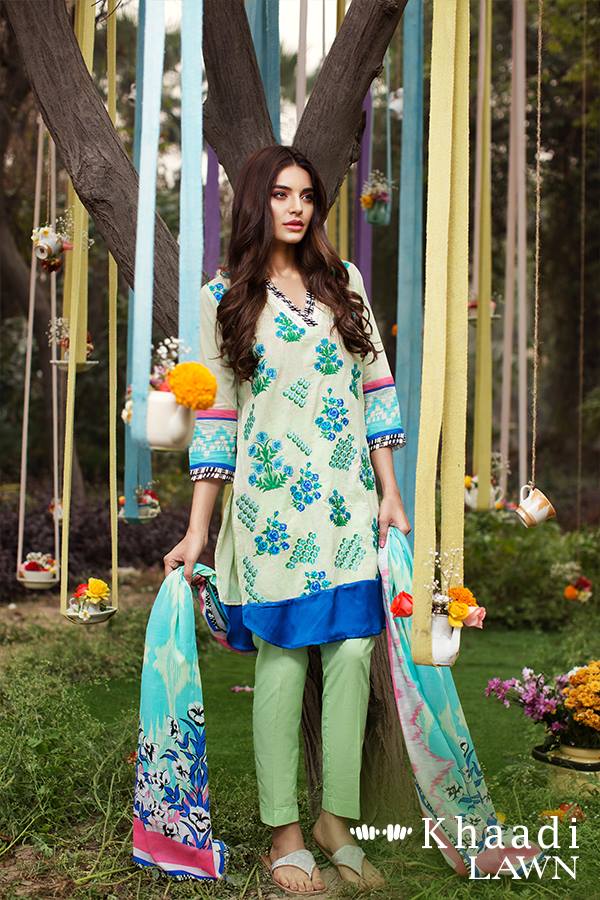 Khaadi have done everything right this season they have launched almost every type of print that women will love to wear on any occasion.These are such prints not only you can wear on casual occasions these will look elegant even if you wear them while going out on special occasions.
All the summer lawn collections will be available on outlets near you in every major city from 27 Feb 2016.Check out all the designs Khaadi have launched previously first see Khaadi Lawn Geometric Fusion Summer Collection from the gallery and follow the below links for other prints by Khaadi.
Khaadi Summer Lawn Collections:
Khaadi Lawn Geometric Fusion Summer Collection Pix