Khaadi Lawn Geo Graphic Summer Collection are unstitched 3 piece lawn dresses that worn casually or formally anywhere these dresses are with Swarovski buttons.
Khaadi have launched wide variety of prints in summer lawn we have already shared some of the prints that are in summer collection of Khaadi.This Geo graphic summer collection are also with Swarovski buttons that is making this collection more stylish and elegant.
In the summer lawn collections that are launched in different sub categories have Swarovski buttons in two or three collections other prints are with normal buttons.Both Khaadi and Nishat Linen have launched so many prints that you can wear them throughout the year.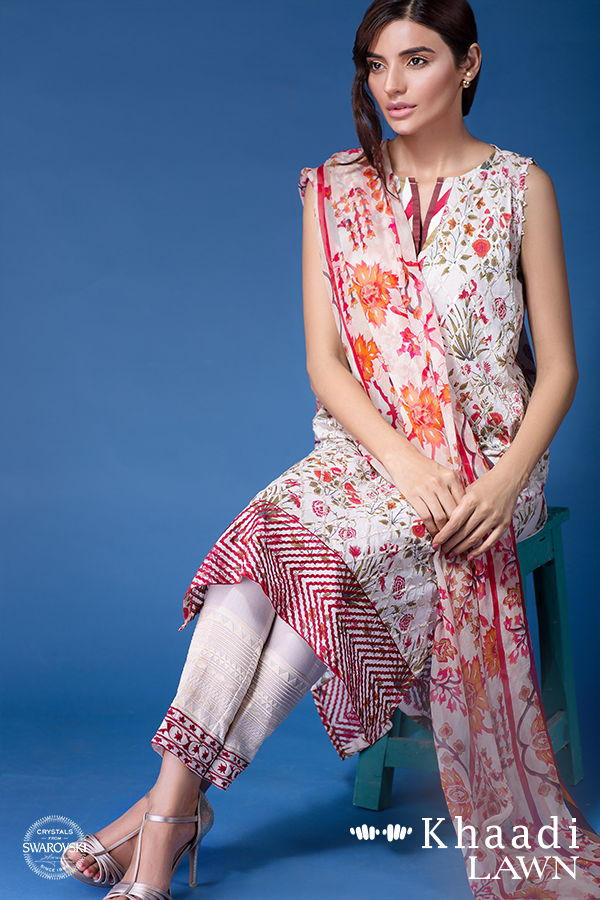 Fashionvilas.com have already shared some of the prints that are launched by two brands there are more to come in the coming days.All the dresses are in beautiful and unique type of prints that you have not seen before by Khaadi.
Khaadi is one of the trend setters in the Pakistan fashion industry they are working from many years and showing different type of new prints every season.In winter they have also launched some prints which were worth seeing that can be worn both casually and formally just continuing where they left.
They have now launched series of summer lawn dresses that are for almost all occasions we will give you links at the end of this post to see all the prints that are launched by Khaadi.Fashionvilas.com is always here for you to showcase the latest trend in the market we always give you the first review when ever any dress first hits the market.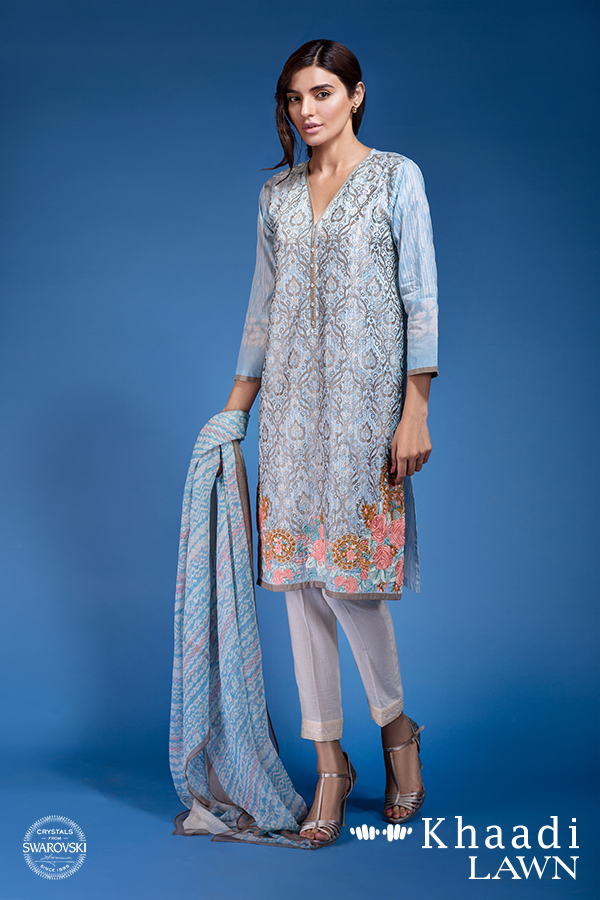 This collection will be available from February 27 so look at the designs and wait for some days then it will be available on all leading stores and online on Khaadi official web.
See all the new prints of Khaadi Lawn Geo Graphic Summer Collection from the gallery below and be inspired from these latest designs for the summer season.
Khaadi Lawn Collections: