House Of Ittehad Valentines Day Pret Collection are the spring tunics and kurtis dresses that women can wear on this spring season events check designs below.
Spring season have just started and most of the brands have started to launched their spring collections the first event in the spring is the Valentines day.It is the day if love and happiness people enjoy their day with loved one's and family.
House of Ittehad is the top brand of Pakistan working in the industry from many years their collections are mostly shalwar kameez and kurtis for all seasons.In the past winter season you must have seen their winter collections which were all in different designs and styles.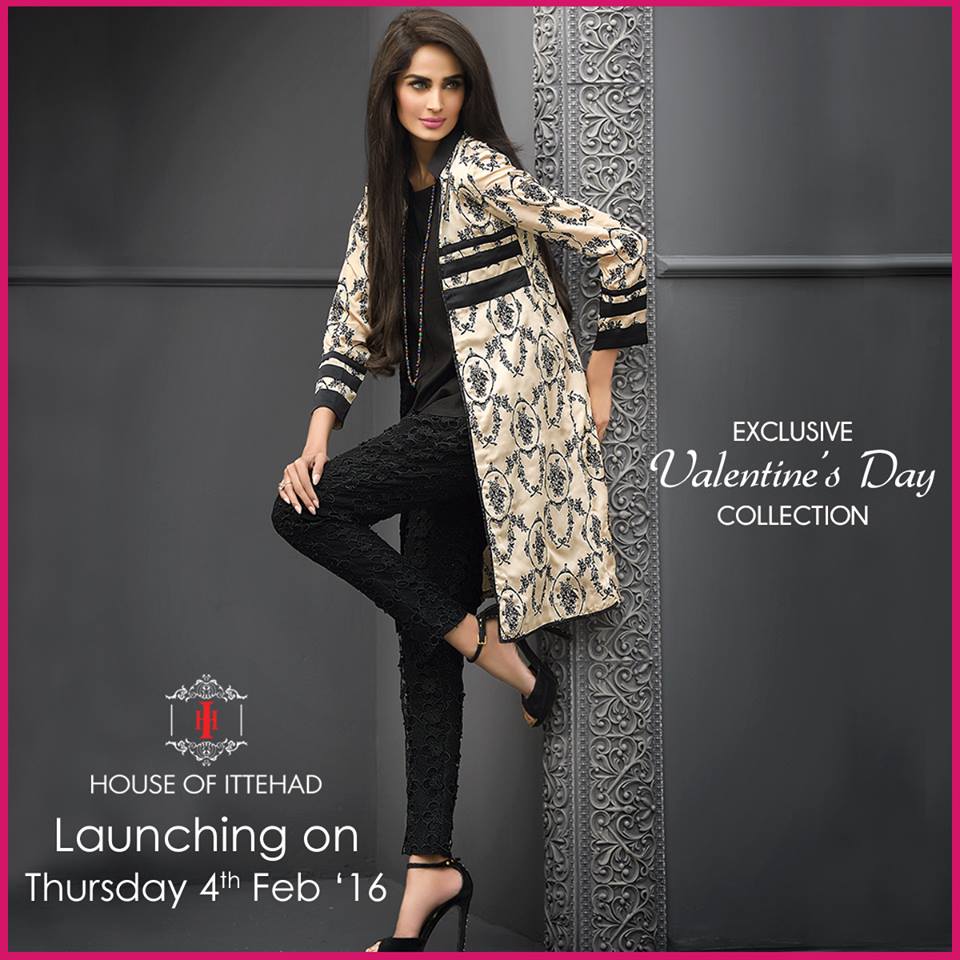 This is the valentines collection so it will have less and limited designs because it is designed for the specific day.But you can wear it on all over the spring and summer season simple and minimum designs are used by the designers.
In this Valentines collection you will see white and other color kurtis and cigarette pants with some lace and net designs.All the dresses are in ready to wear forms so you just have to buy according to the size rest is done by the brand for you.
These can be worn as casual or party wear dress too the red one you are seeing in the images can be worn on the weddings and on other special events.As you can see all the designs are different and stylish you will find different embroidery work on every shirt.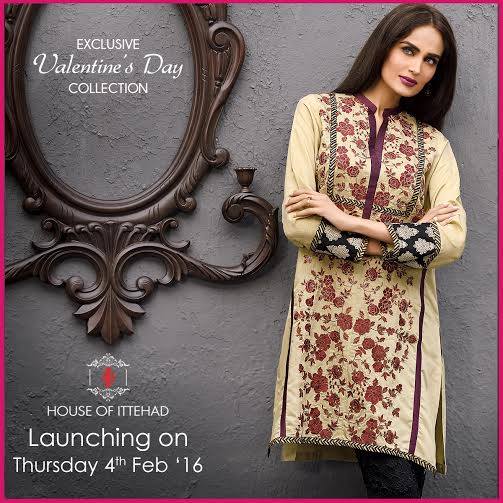 Not just kurtis are in this collection you can also buy open jacket type shirts which will look more stylish on you.The length of the kameez is mid not too long and not too short perfect for all occasions.Ittehad brand have used modern patterns of printed work that they always try unique in their collections.
See More:-Cross Stitch Valentine Collection
Lets check House Of Ittehad Valentines Day Pret Collection from the given gallery below.
House Of Ittehad Valentines Day Pret Collection