Charizma Digital Eid Lawn Shalwar Kameez are casual and semi-formal dresses by Charizma. That can be worn by girls on this Eid and during the Ramadan days.
Charizma is a luxury brand in Pakistan by Riaz Arts which have other sub-brands of shalwar kameez dresses. The quality of Charizma is the dress colors and prints. Which will take your breath away and all of them are available at low prices.
They are producing high-quality luxury materials in the affordable price range. So every woman can enjoy wearing these beautiful dresses.
This summer they have launched quite a few collections in attractive colors and prints.  All of them are worth seeing and buying because Charizma has unique embroidered and printed patterns. That are famous in Pakistan and all around the world.
Charizma Digital Eid Lawn Shalwar Kameez
Although Charizma have launched a formal collection some days. Before in the form of Charizma Luxury Summer Lawn but festive occasion dresses are something different and special.
They are a creation of best work from the designer team of a brand. Because these are launches for the special occasion like Eid. Eid collections are always special there is still time for the event but a woman has already started their shopping.
Brands are also ready with their Eid dresses. There will not be one or two collections there will be many launching in coming days.
Digital Eid Lawn Collection
This collection is more of like wearing in day time or on evenings it may not be considered as a night event wearing a dress but a collection that can be worn during the Ramadan Aftaar parties or Eid days when guests will be visiting your home.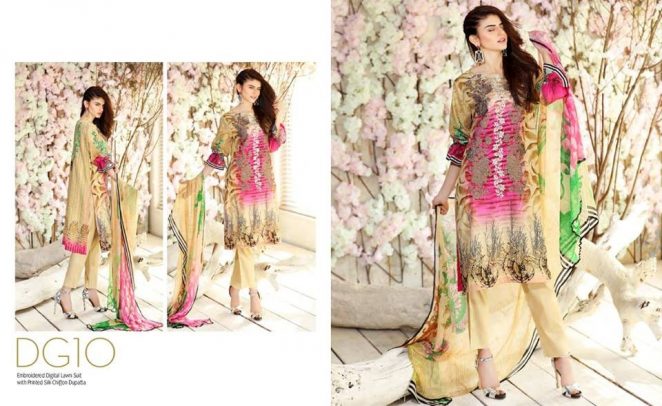 All dresses are in 3 pcs digitally printed designs crafted in the soft fabric of lawn which is by far the most chosen fabric for the summer season.
Color combinations are light and abstracted from the nature prints. Which is needed in summer light prints does not attract the sunlight. Sun will be shining till 5 in the evening and you have to wear those dresses. Which are comfortable during the summer sunlight of Pakistan.
Because some working woman have to go out in the sun and these types of dresses. It will help them stay comfortable and stylish on the other side.
These dresses are not for just Eid and Ramadan days you can wear these after these events also because these are nice looking classic style of shalwar kameez dresses that can make you stylish any day and can be worn during any situation.
The length of shirts are short and all dresses are with plain loose trousers this is one of those casual and semi-formal collections that you want to wear on lazy days when you can't decide which dress to choose.
Charizma Digital Eid Lawn Shalwar Kameez is launched and available now on all Charizma stores if you can't find it on stores then you should order online from Charizma Facebook page.