All the hassle around dry cuticles in winters. Dry, cracked cuticles are one of the most common winter skin problems that we all confront. They are not only ugly, but they may also be rather painful. Cracked Fingertips peeling skin is never enjoyable. It's also a huge disappointment for those of us who want to show off our aggressive manicures.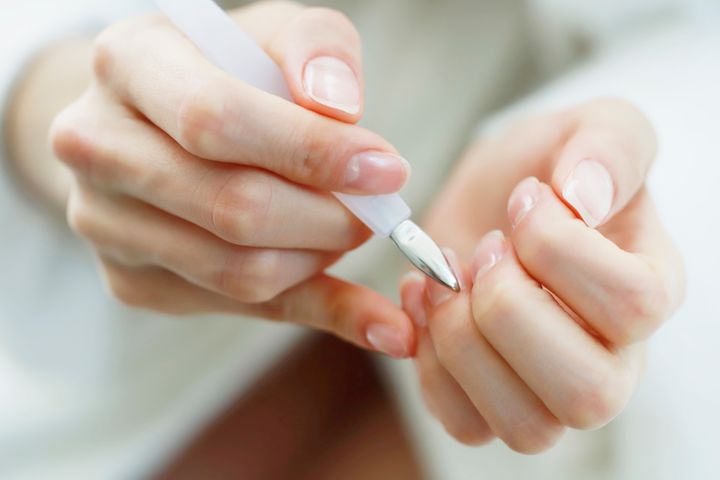 What Causes Cracked Skin On Fingertips
But what causes our cuticles to dry out so much? Actually, it is the result of a number of variables. During the winter, chilly weather combined with dry interior heat. As well as a variety of internal variables, can all contribute to less-than-perfect nail beds? While it may appear to be a difficult situation, there are a few different strategies to cure your dry cuticles.
Excessive cold, sun, swimming, or salty or soapy water can cause cuticles to become chapped, cracked, and dry. Cuticle oil can help hydrate your cuticle and nail, returning it to health in situations of acute dryness and injury.
Dry, flaky fingertips aren't simply untidy: they're also dangerous. When the nails, cuticles, and surrounding skin lose moisture, tiny fissures emerge that might expose the nail to recurrent bacterial and yeast infections. Bacterial infections can produce severe infections that cause the skin to become red, swollen, and even pus-filled, whereas yeast infections. They can cause the nail plate to push up and the surrounding skin to become inflamed and sore. When the nail plate becomes infected, it might thicken and yellow.
The Secret To Reviving The Nails
The secret to reviving the nails and their surrounding skin? Hydrating the cuticles so they can do their function which is to keep moisture in and around the nails. This includes using humectant-based and lipid-rich lotions throughout the day, looking for those containing lactic acid, glycerin, or ceramides, using emollient-rich creams and oils. Before night formulas with beeswax, white petrolatum, and otherwise leaving cuticles alone. To keep their cuticles and nails healthy, patients should instruct their manicurists not to press or clip their cuticles.
In addition, it is critical to ensure that you have enough water to keep your body hydrated. At the same time, eat a nutritious diet that includes at least five servings of fruits and leafy vegetables of various colors. To ensure that your body receives the necessary vitamins and minerals.